What are we all enjoying this weekend?
The TV, movies, and comics that the Popverse team is planning on checking out this weekend
Spring is meant to be here, but in Southern California, it has been rainy and dreary for almost the entire past month. We should be looking forward to that same kind of weather when we make it out to Star Wars Celebration Europe in London next week. But before that, half our the Popverse team is moseying its way to Chicago for C2E2, our Editor-in-Chief Chris' favorite convention. So half of us have a weekend to rest up while the other half is out in the field (thus, the things we're enjoying should be quite varied).
So check out what we're checking out below, and feel free to read/watch along with us. If you want to learn more about the Popverse team's taste, check out our favorite movies, TV shows, and comics of 2022. And if you've got something that you're excited to check out this weekend, comment below and let us know.
Ashley V. Robinson (Video Producer):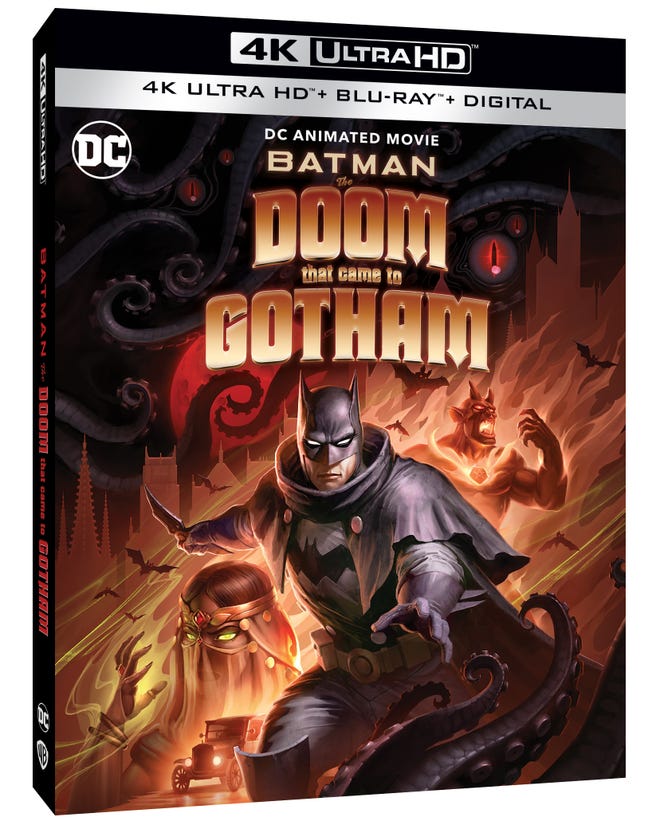 This week I revisited the DC animated movie, Batman: The Doom That Came to Gotham. Despite having attended the premiere at WonderCon, I wanted to have it fresh in my mind when I posted my reel about it earlier this week!
Since WonderCon, I've been slowly making my way through Mike Mignola's original Elseworlds story upon which this animated movie is based. With all the packing and prep for Star Wars Celebration NEXT weekend I haven't had a ton of downtime. That being stated, I am really enjoying all things Batman: The Doom that Came to Gotham! If, like myself, your favourite thing about Batman is the BatFamily, there's much to be mined. Lots of great moments for the Robins across both versions of the story.
Chris Arrant (Editor in Chief):
Ahh, weekends… a nice relaxing time put on some comfortable clothes, take a deep breath, and…. Go to your favorite convention ever. This weekend I'll be attending Chicago's C2E2, my personal favorite convention for the past 7 years – and the one I've attended most out of any recurring convention.
As for what I'll be doing work-wise, you'll be seeing that on ThePopverse.com and our social media accounts all weekend. But besides that, I'll be shopping, dining, and finishing the Ron Perlman autobiography I started last year.
By weekend's end I hope to have a suitcase-full of new (and old) comics to read, which I'll update you about invariably in future installments of this very column.
Graeme McMillan (Staff Writer):
Last weekend, I attended the latest Frankenstein's Comic Swap here in Portland — it's basically a one-day swap meet for comic dealers and people whose idea of a good time is back issue bin diving, which is to say, it's an amazing way to spend an afternoon. It's also a great way to find bargains, which explains just how I managed to leave with 20 issues of Bill Mantlo's Alpha Flight run for just 10 dollars. So, what is making me happy this weekend is the chance to finish up that pile of reading material, which is a perfect time capsule of a type of superhero comic they just don't make anymore.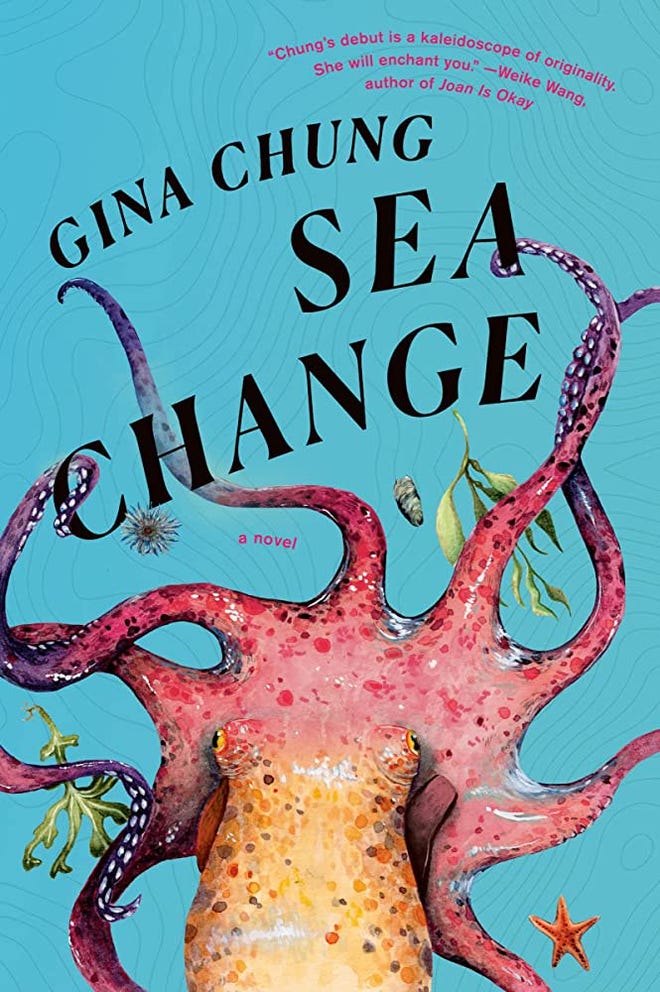 I mean that as a compliment, although I'm sure others would disagree. Personally, though, I love the clunky exposition and palpable need to ensure that every relationship and ongoing plot thread gets introduced and explained at least once an issue to make sure everyone is clear on what's going on in such a way that looks at naturalism or anything close to how real people talk and laughs, loudly. These are superhero comics that aren't trying to be cool or cutting edge, but instead end up being just the greatest things as a result. That it's accompanied by art from a young Mike Mignola, June Brigman, and the very underrated David Ross is just an extra.
Tiffany Babb (Deputy Editor):
I'm taking my last (mostly free) weekend to read Gina Chung's debut novel Sea Change. Gina and I briefly crossed paths in grad school, and I am just so excited to see the buzz around her book and her growing (and incredibly well deserved) success. The book was just announced as the BN Buzz pick for April and has been on seemingly every major publication's to-read/most buzzy/most anticipated list. Plus, there's a giant Pacific octupus in it. I really just can't wait to dive in.
Veronica Valencia (Video Editor/Admin):
This weekend, I'll be attending C2E2 with the Popverse team, and a few of the things I'm really excited for is the Avatar: The Last Airbender cast reunion panel on Saturday and the Chris Evans panel on Sunday. I adore the Avatar series, and I've loved re-watching the series over the years, and listening to the perspective of those who worked on the series on the Braving the Elements podcast hosted by Janet Varney a.k.a Avatar Korra and Dante Basco, voice of original angsty boy Zuko. Being able to be in a room with the original team Avatar after so long and hearing their perspective and their conversations together will be a unique and exciting experience. I also have the opportunity to talk to Chris Evans at his panel on Sunday, and I'm excited to be able to discuss the wide array of work he has been involved in, but most importantly, to be able to talk about his dog Dodger, who is also a superstar!
---
What are you checking out this weekend? Comment below, and let us know!
---
Marvel chairman Ike Perlmutter caught in Disney layoffs