What are we at Popverse enjoying this weekend?
The TV, movies, and comics that the Popverse team is planning on checking out this weekend
That sound you're hearing isn't just the oncoming weekend, but the just-around-the-corner pop culture monolith that is New York Comic Con, which everyone at Popverse is currently preparing for in a manner that resembles a Rocky movie's training montage. (Just be glad you can't see us all running up the stairs at the end, is all I'm saying.)
Even ignoring our prep for NYCC 2023 — you can see just what we're prepping for right here, and don't forget to tune in to all our livestreams as they happen during the show — it's been a busy week here at Popverse: Ahsoka ended, and Our Flag Means Death returned! So did Loki! (Not that the latter fared so well when we asked which you cared about more, it should be said.) Transformers arrived, and we wondered what that meant about the future of the Energon Universe. It was Banned Books Week and also the start of Hispanic Heritage Month, and as if all of that wasn't enough, Jamie Lee Curtis wants to be in One Piece season two. Really, it's all been happening; no wonder two of our team are taking a break this weekend to calm down before next week's NYCC marathon.
(In video producer Ashley V. Robinson's defense, this weekend is also Canadian Thanksgiving, so it only makes sense that she's spending it with family. Happy Thanksgiving to our readers in the North!)
The rest of us, meanwhile, are raring at the bit to tell you just what we're digging and looking forward to over the next few days. Read below to find out!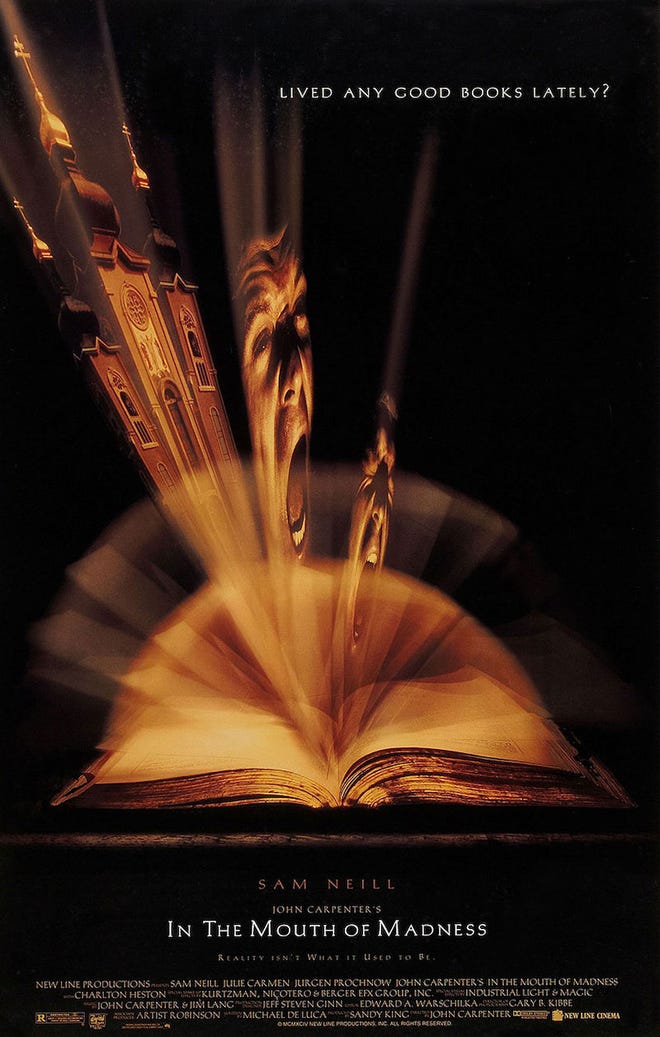 Grant DeArmitt (Contributing Writer):
It's that special time of year; when I, a horror nerd, am deemed "acceptable" by the film community. The Criterion Channel has stitched together some spooky cinematic selections into groups like "90s Horror," "Pre-Code Horror," and "Techno Thrillers." I'll be taking the weekend to watch some standouts (In the Mouth of Madness, Dark City, and The Black Cat most likely) and enjoying the leg room before the Rotten Tomatoes people put me back in my cage.
And since it's October, I'm once again cracking open my pride and joy of comics, The Simpsons Treehouse of Horror Ominous Omnibus. Call me pretentious, but I enjoy books with a certain artistic integrity.
That is, a glow-in-the-dark cover.
Illianna Gonzalez-Soto (Marketing Co-ordinator and Contributing Writer):
This weekend I'll be enjoying packing for NYCC. I'm not sure that I'll entirely get the chance to watch something new, although I have been rewatching Netflix's Wednesday to get me in the spooky mood. I've also binged Love is Blind Pt.1 and I'm just here eagerly waiting to find out the rest of the tea about Uche, because I'm telling you there's more we don't know about him. In terms of reading, I have Northranger by Rey Terciero and Bre Indigo on my #TBR, plus a bajillion other books that I haven't read yet, including The Sun Bearer Trials by Aidan Thomas, mayhaps an Agatha Christie novel, and also mayhaps an Ann Rice novel because it's just that time.
Graeme McMillan (Staff Writer):
I have simple needs this weekend: I'm looking to take it easy ahead of New York Comic Con, and the cross-country travel followed by four days of intense conventioneering followed by some more cross-country travel it involved, but I'm also looking to enjoy both the fall weather and the opportunity that provides to have lots of warm pastries. (Is that just me, who feels like a chill in the air automatically grants permission to have some pastries? If it is, you all need to get on my level immediately, is all I'm saying.)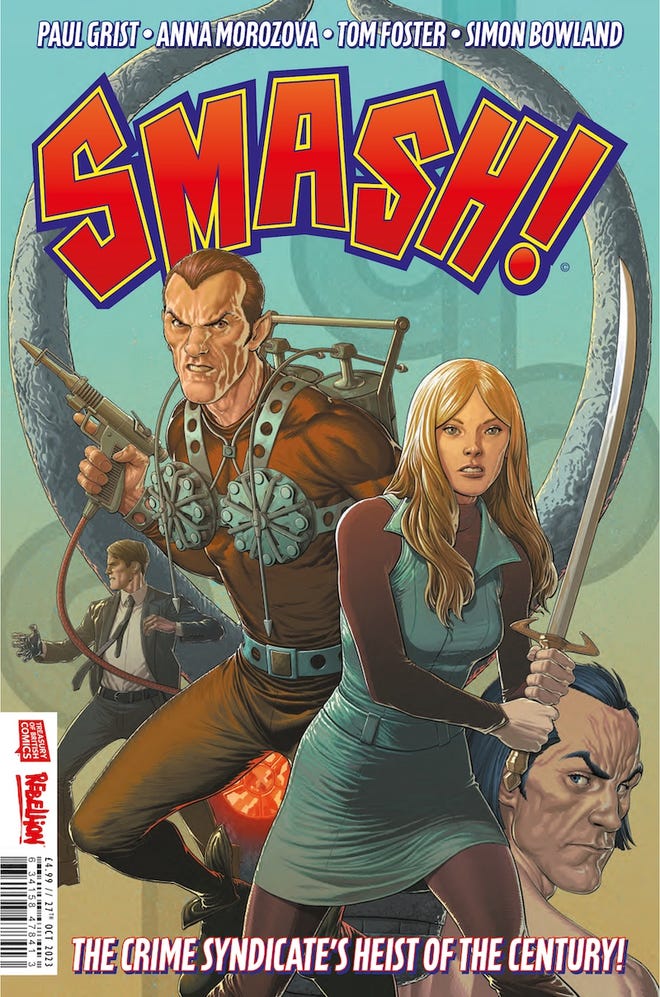 I've also loaded up my tablet with a bunch of 2000 AD material, going back to my comic book roots in advance of my upcoming return to the UK. In addition to issues of the regular series, I've lined up the latest Judge Dredd Case Files volume, as well as a couple of forthcoming books I'm really looking forward to: The Treasury of British Comics Annual 2024 — a collection of rare early material from the likes of Brian Bolland, Garry Leach, and Cam Kennedy — and Smash #1, Paul Grist and Anna Morozova's reboot of classic UK characters that promises to lean into the weirder parts of British comics from days gone by. It's like a history lesson, except more exciting.
Tiffany Babb (Deputy Editor):
This weekend, I'm heading up to New York City early ahead of New York Comic Con to hang out with some friends and, of course, catch some Broadway shows. I'm extremely excited for two Sondheim shows - Merrily We Roll Along with Daniel Radcliffe, Jonathan Groff, and the great Lindsay Mendez as well as the brand-new somewhat unfinished final Sondheim show Here We Are. Merrily is one of my all-time favorites, so I can't wait to see it, and I'm fascinated to attend what will, as a friend recently pointed out, be the last time I catch a Sondheim show for the first time. It's bittersweet. Plus, like all Sondheim fans, I'm very curious to see how the team has gotten the unfinished show across the finish line.
---
Popverse will be providing wall-to-wall coverage of New York Comic Con 2023, with an all-star crew of writers, editors, and video producers there all four days (and nights), as well as in advance of the show. You can follow along to this coverage as well as the panels we're streaming with our
NYCC Popverse coverage guide
.