One Piece gift guide: Treat an aspiring pirate king with these great gift ideas for the 2023 holiday season
Set sail to adventure with these great gifts.
To be a real pirate, you need to have treasure. If you've got a One Piece fan in your life, they probably already have a veritable hoard of merchandise from the show, which can make buying them a new gift this holiday season a bit of a quest. Sure, you could just give them a subscription to the Shonen Jump app so they can read a digital copy of the manga, but we're here to help you be more creative than that. We've got some unique One Piece gift ideas that will put a smile on even Vice Admiral Garp's face.
One Piece gift guide 2023: Quick list
If you're after the too-long-didn't-read version, here is a quick breakdown of the best One Piece gifts to give this holiday season:
One Piece gift guide 2023: Detailed list
Want more information before you take the plunge on these great gift ideas? Here's everything you need to know about them.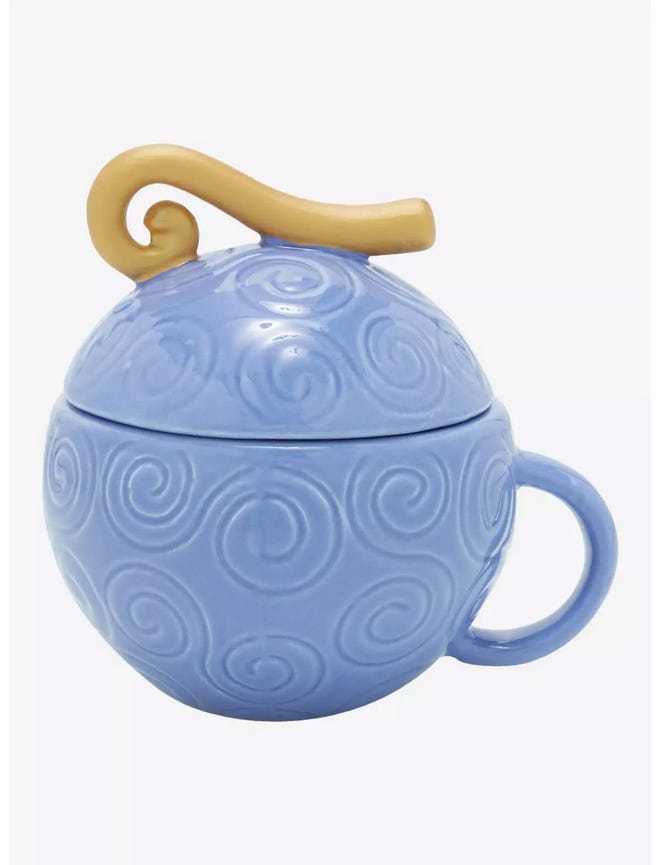 Unlike a lot of novelty mugs, this ceramic mug has the decency to be functional as well as fun. It is shaped like the very Devil Fruit that gave Luffy his powers. It will warm your hands as you hold it and the lid manages to both complete the look and help you steam your tea a bit longer. Just don't expect to develop any stretchy powers by drinking from it.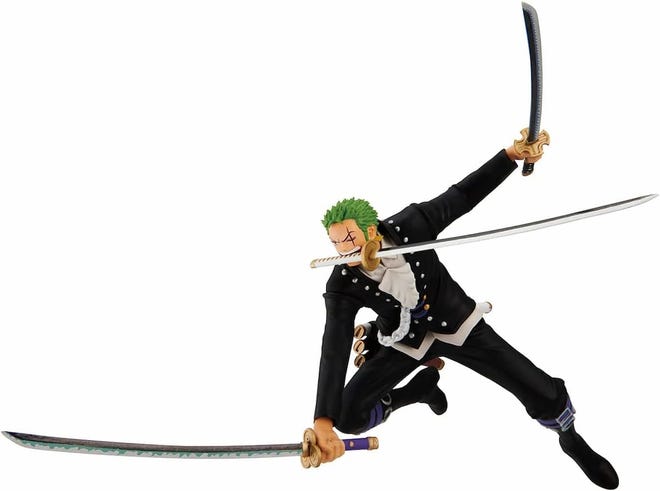 If you're in the market for an anime figurine based on One Piece, this should be high up on your list. We love the high-energy pose they've given Zoro in this figure, which makes it look like the legendary bounty hunter turned pirate is in the middle of one of his iconic duels. We also love the fact that it includes his outfit from the One Piece: Red film.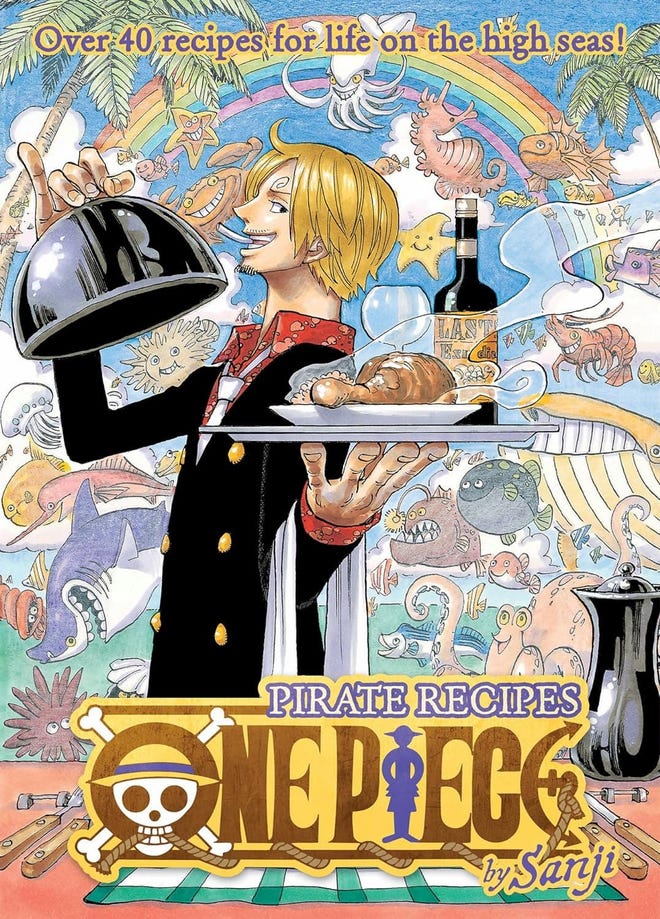 If you've got a budding chef in your house, this might be the perfect way to encourage them. This cookbook has more than 40 themed recipes based on the iconic anime, all of them based on the dishes that Sanji himself whipped up throughout the anime. You can't tackle somewhere as chaotic as the Grand Line on an empty stomach, after all.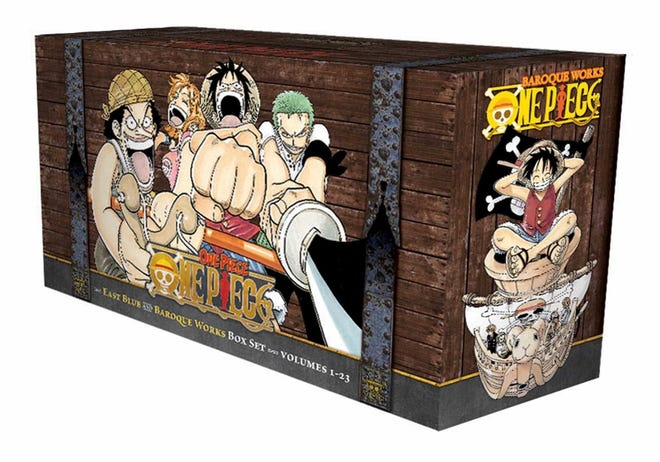 The most expensive item on this list is also the most essential for any One Piece fan. This collector's edition box set includes the first 23 volumes of the One Piece manga in paperback format. This means that the events covered in the first season of the Netflix adaptation as well as what will probably be in the second season are all here, ready for you to catch up on. These are some of the most fun and emotional adventures the Straw Hats ever had, so the anime fan in your life will love seeing them on their shelf.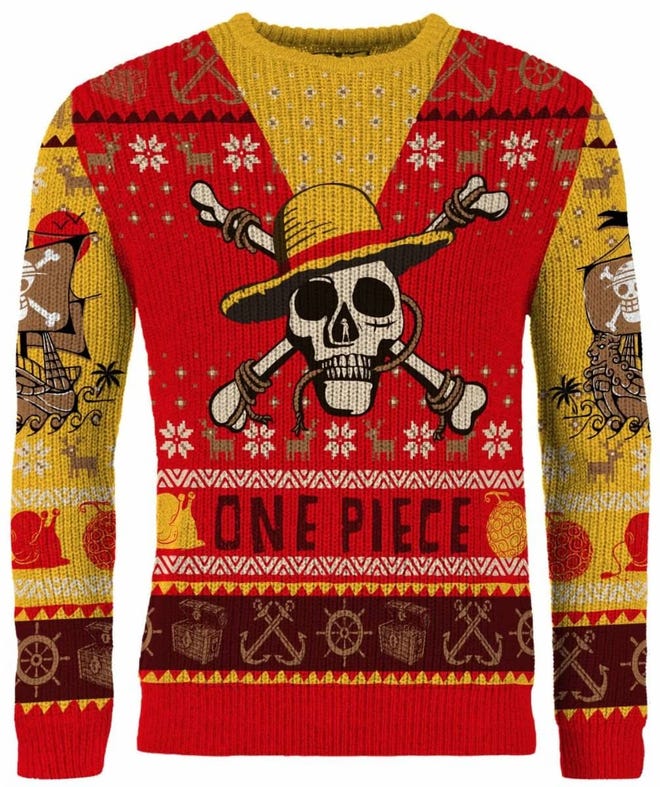 Every family has that one person who insists on wearing the weirdest Christmas jumpers every year. Now, you can be that person with this One Piece Ugly Christmas Jumper. The whole thing is covered with iconic imagery from the manga, but our favorite touch is the straw hat on the back, which looks like it is hanging from the wearer's neck. Wearing this to your next family gathering will almost guarantee that someone will ask you about it, giving you the chance to tell them all about One Piece instead of engaging with family.
---
Need more shopping ideas for the holidays? Check out our Marvel gift guide, Star Wars gift guide, One Piece gift guide, Naruto gift guide, Totoro gift guide, and our DC Comics gift guide for ideas for the most unique holiday gifts.
Want to brush up on Luffy's adventures during the upcoming holiday break? We've got the most up-to-date One Piece watch guide you'll find, ready to help you navigate the more than 1000 episodes of the series.