Marvel gift guide: Super-powered presents for the 2023 holiday season
Fly towards the best Marvel gifts available before the Christmas endgame arrives!
Marvel is a huge brand that goes beyond the Marvel Cinematic Universe and is constantly bringing in new fans (and hopefully comic book readers too), so it comes as no surprise that some of the most sought-after presents ahead of the Christmas season are Marvel-themed. Whether you're just a fan of the movies and TV shows or someone who knows the deepest lore, our Marvel gift guide for the 2023 winter holidays is here with picks that we think are worthy of an Avenger.
Marvel gift guide 2023: Quick list
If you're looking to quickly dive into a good list without all the extra talk, here are our favorite Marvel gift picks and the respective links to buy:
Marvel gift guide 2023: Detailed list
Understandably, you might need more details about each item from our selection before pouncing on them. You needn't worry, as we'll give you some images and longer descriptions too. Read on below.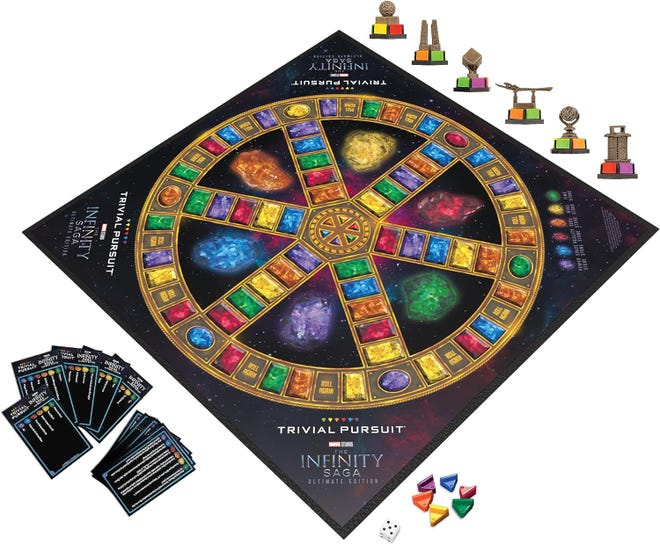 Show off your vast knowledge with 1,800 questions spanning films from Phase 1 through 3. Of course, you'll have to seize all six category wedges (Power, Reality, Space, Soul, Mind, and Time) to win. Moreover, the Marvel-themed movers are based on the Tesseract, Loki's Scepter, the Aether Casket, the Orb, Vormir's Gate, and the Eye of Agamotto.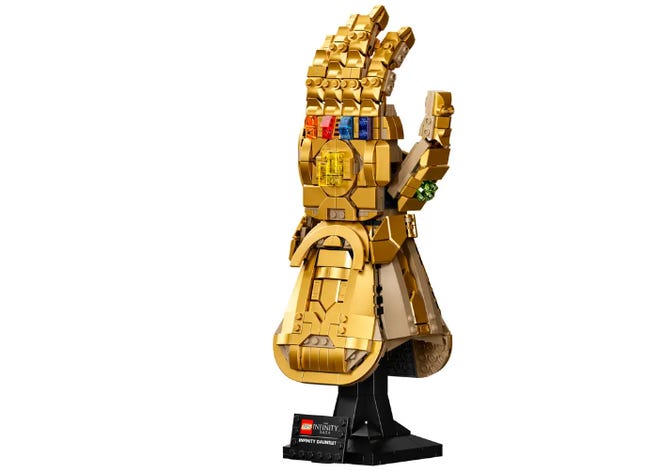 This LEGO brick recreation of the iconic Infinity Gauntlet as seen in Avengers: Infinity War and Avengers: Endgame has movable fingers and vibrant colors. It's designed for adults to show off and for kids to build as a more advanced set. Any Marvel fanatic should have tons of fun building it.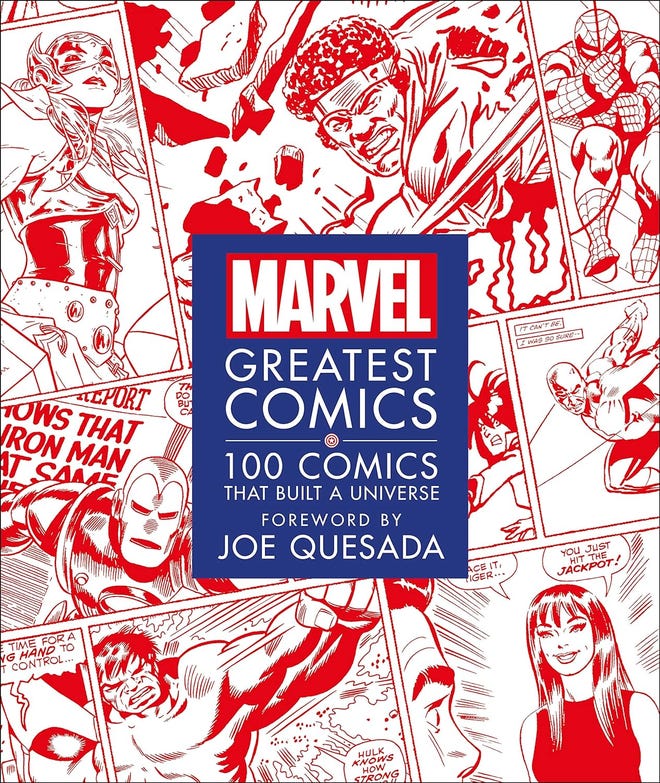 Which comic books have helped define Marvel Comics? Find out with a compelling showcase of 100 Marvel comics that built the beloved universe. It all started with characters like Human Torch and Namor, and later came icons such as Spider-Man, the Avengers, and the Fantastic Four. Explore those origins and many more with this must-have for anyone interested in Marvel's roots and long history.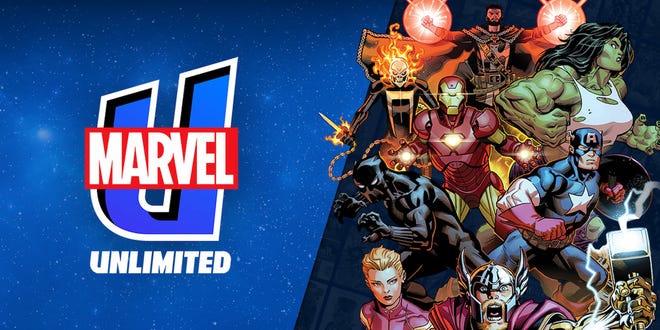 Sometimes the greatest gift you can give someone is the gift of comics. If you've got someone who is desperate for more comic books to read, a subscription to Marvel Unlimited might be your best bet. The app is home to a huge collection of Marvel comics, with over 30,000 comics to choose from. They're even running a sale in December – get an entire year of Marvel Unlimited for $55 by using the code MUGIFT55 on their gifting page between December 1 and the end of 2023.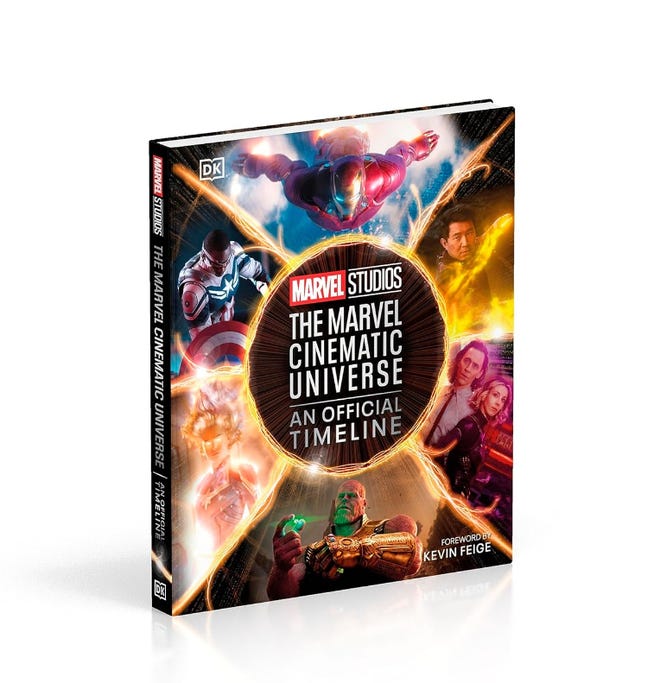 This book contains the entire history of the MCU up to (real-world) 2023, from before the Big Bang to the Blip and beyond. It's a good catch for any movie buff and/or MCU fanatic, as it's filled with "exclusive infographics, illuminating timelines, and amazing movie stills," and that's before you even get into the actual text, which is the deepest official exploration of the MCU released so far.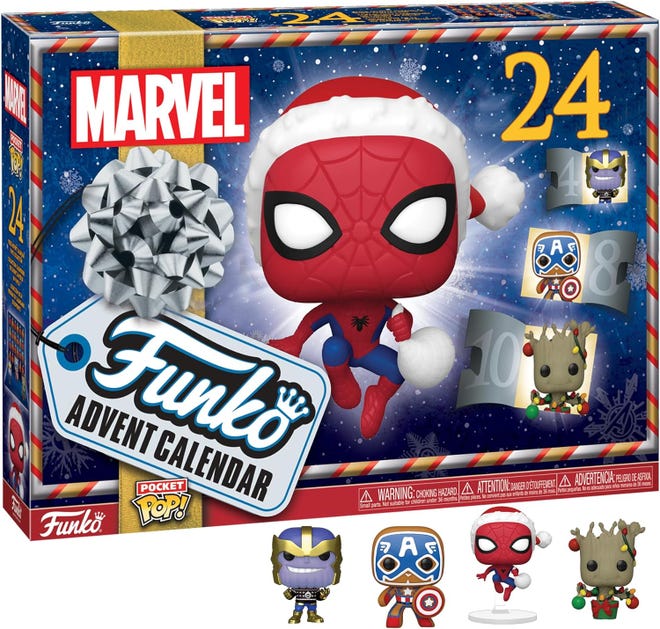 Spider-Man is swinging by to deliver 24 unique Funko Pocket Pops! as fans count down to the winter festivities. The tiny doors to reveal Marvel characters dressed in their holiday finest. These collectibles may vary in height depending on the character, with the maximum being approximately 2.25-inches tall.
---
Need more shopping ideas for the holidays? Check out our Marvel gift guide, Star Wars gift guide, One Piece gift guide, Naruto gift guide, Totoro gift guide, and our DC Comics gift guide for ideas for the most unique holiday gifts.