Naruto gift guide: the best and most unique presents for the 2023 holiday season
You won't need to travel to Hidden Leaf Village to get these.
Buying satisfying gifts for a young ninja can be difficult. For all the Naruto fans in your life (or maybe yourself), this brief but effective list of gift ideas will surely hit the mark. There are tons of very specific Naruto merch and collectibles out there, so we've tried to come up with five uncomplicated picks that every Naruto fan should enjoy.
Naruto gift guide 2023: Quick list
Sometimes, you just need to quickly dive into a good list without all the extra talk, so here are our favorite Naruto gift picks and the respective links to buy:
Naruto gift guide 2023: Detailed list
Need more information about each of our picks before you open your wallet or throw your credit card at them? Don't worry, we'll give your some images and longer descriptions too.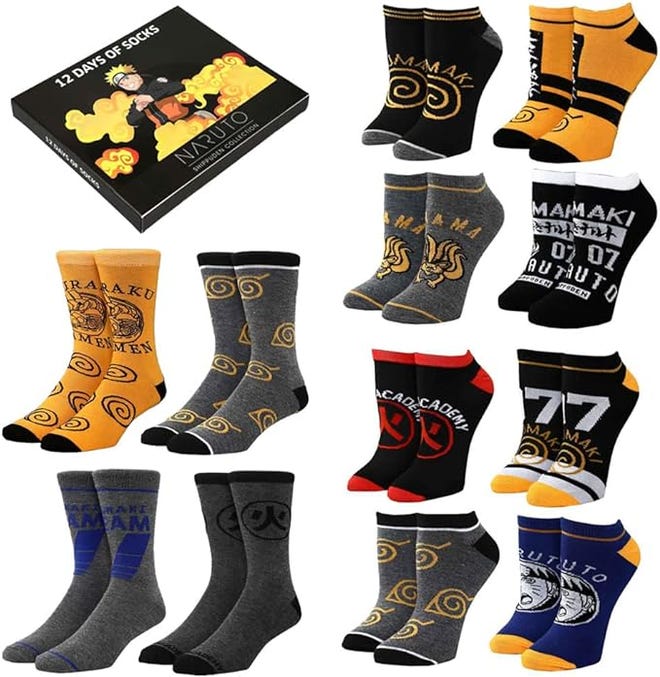 Honestly, this is a super cool pack of socks with strong artwork and designed to give any fan something new to wear over 12 days. They're made of a polyester-spandex blend for all-day comfort and comes packaged in an advent-style gift box, making it a perfect Christmas gift for Naruto fans.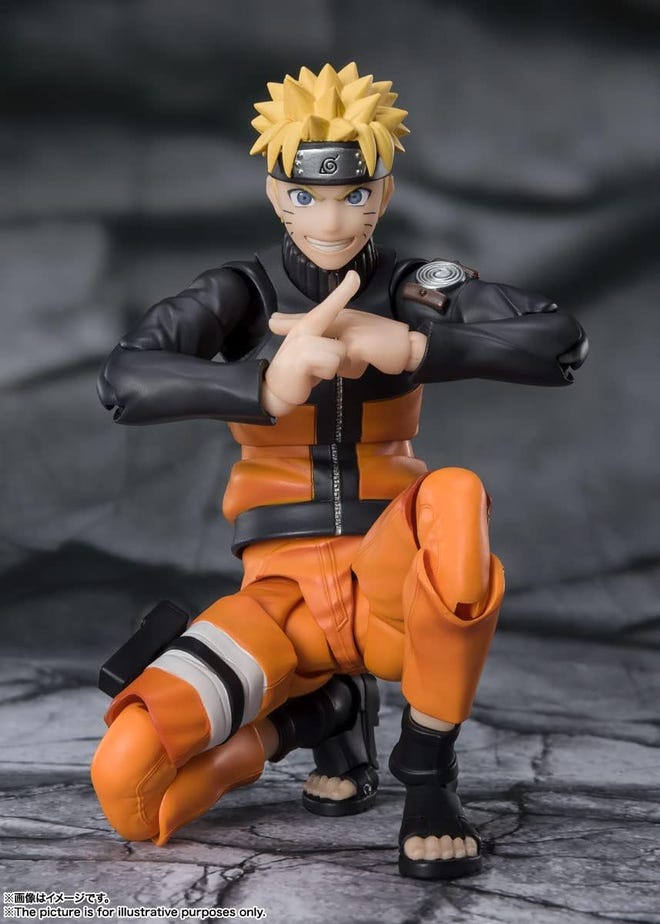 This is Naruto Uzumaki as seen in Naruto Shippuden, rejoining S.H.Figuarts with all-new joint technology, three left and four right optional hands, four optional expressions, a kunai, the "Rasengan" effect, and crossed arm parts. It stands approximately 5.5" tall.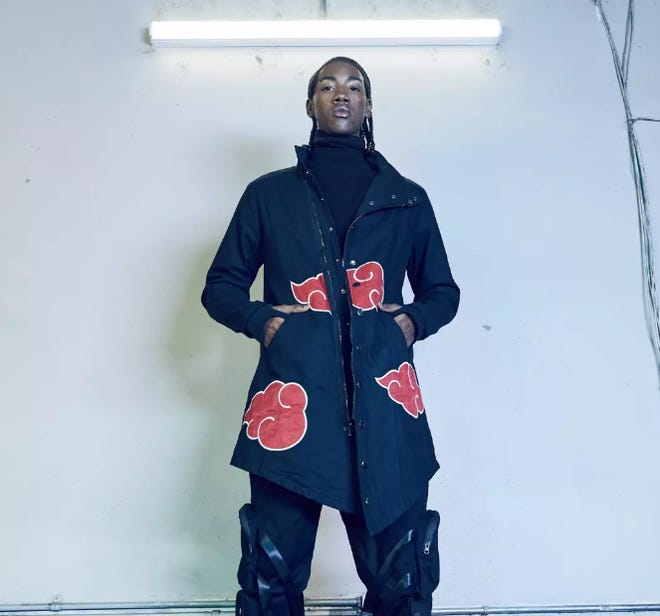 Inspired by the Akatsuki's coats, this jacket packs a wide funnel neck collar with snap buttons going all the way down. Patches of the famous Akatsuki clouds are all over the front, plus there are nylon webbing on the back to adjust fit and thumbholes at the sleeves.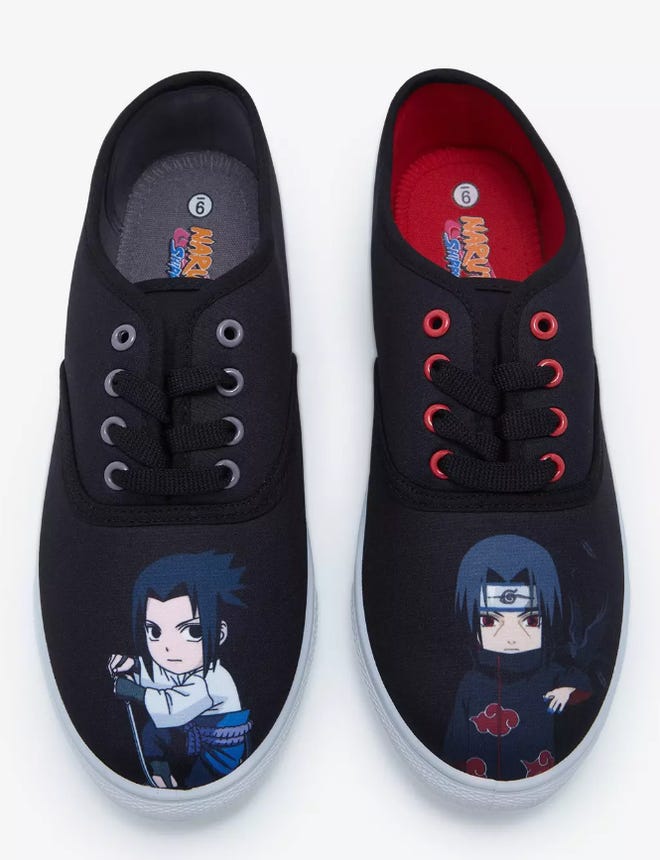 Low top sneakers inspired by Naruto Shippuden and the Uchiha Clan. One shoe features Itachi and the other one features Sasuke. What's not to like? These sneakers are anything but boring without going over-the-top and will surely make any Naruto fan instantly cooler and the talk of their group of friends. Rubber sole and canvas upper, in case you were wondering.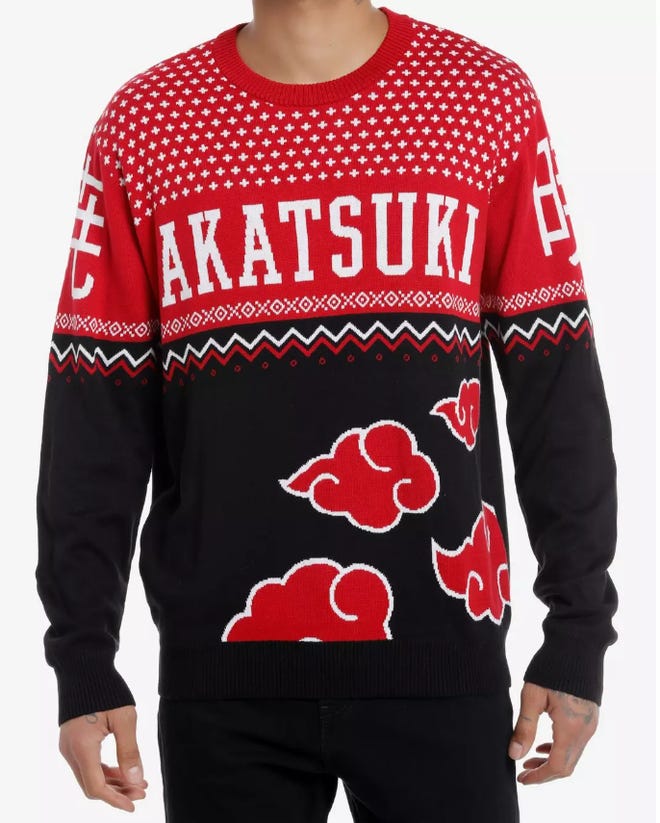 Staying warm and cozy during shinobi missions or while watching Naruto is imperative, and this classy sweater makes it much easier. The Akatsuki design is the big selling point, but it's the smaller details that make it much more attractive. 60% cotton and 40% acrylic.
---
Need more shopping ideas for the holidays? Check out our Marvel gift guide, Star Wars gift guide, One Piece gift guide, Naruto gift guide, Totoro gift guide, and our DC Comics gift guide for ideas for the most unique holiday gifts.
Looking to get into Naruto or rewatch all the episodes and movies in order? Our extensive Naruto anime guide has everything you need. And don't forget to stay updated on the upcoming 20th anniversary episodes.