DC Comics gift guide: Caped presents for Christmas 2023
Make the DC fans in your life happier with presents that even gloomy Bruce Wayne would enjoy.
There's plenty to look forward to on the horizon for fans of DC Comics and the movie and TV adaptations. But don't lose sight of the bigger and more immediate picture: Christmas is coming, and what presents are you going to give (or buy for yourself) to followers of Batman, Superman, Wonder Woman, or the Green Lanterns? On top of the best Marvel gifts, we've collected a handful of DC-related items which we believe should make any comic book reader or superhero movie enjoyer happy. Hopefully, these will inspire you when you decide to tackle the daunting task of figuring out all the Christmas shopping.
Before jumping into them, don't forget that you can read everything DC, DC Black Label, Vertigo, and Milestone Media have to offer with DC Universe Infinite.
DC gift guide 2023: Quick list
The quick, solid list without all the extra chatter. After a long and extensive search, these are our favorite DC gift picks and the respective links to grab them:
DC gift guide 2023: Detailed list
Need more details before flying in to grab the items that caught your attention? Scroll down below to find some images and longer descriptions so you don't miss any important details. It's still a quick read, we promise.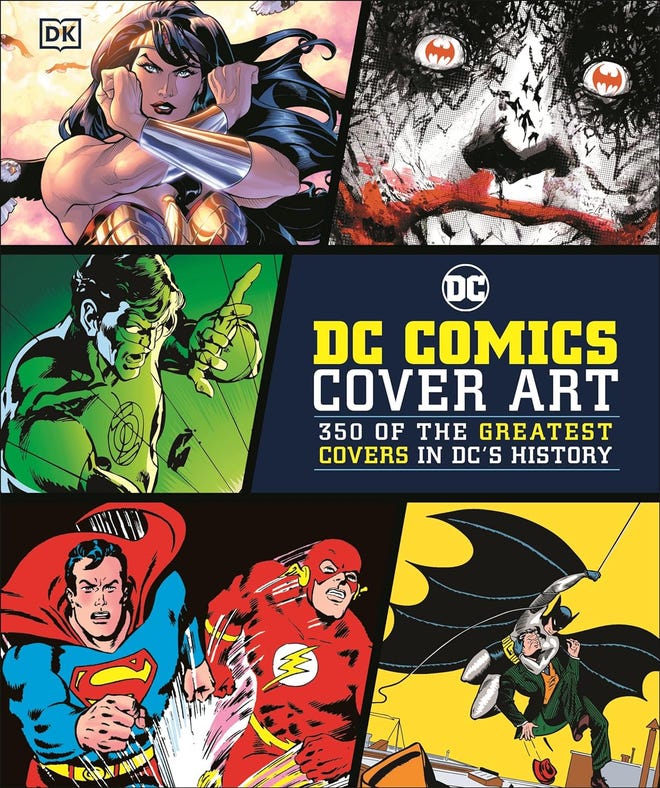 From the works of Bob Kane to the photorealistic stylings of Adam Hughes, DC Comics Cover Art collects the most iconic covers in DC's history. On top of the stunning artwork, there are expert commentaries and artist profiles that shed light on their creators. The 240-page book covers more than 85 years of DC Comics and is one of the best celebrations of the universe's history available at the moment.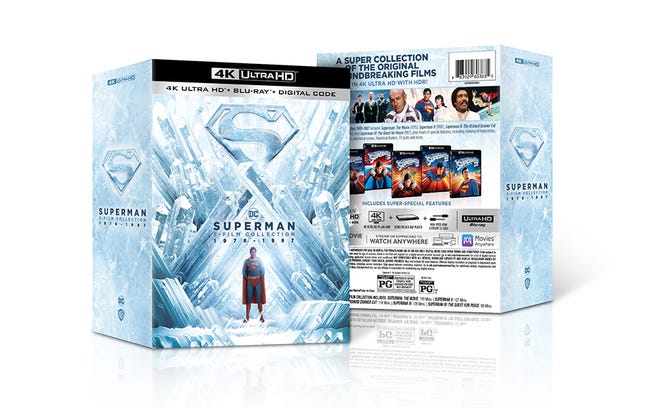 This present might be on the expensive side at its recommend price, but it's a classic Superman fan's nerdiest dream, plus it can be found cheaper quite often. The highlight of the collection is the inclusion of Richard Donner's cut of Superman II without throwing away the theatrical one. All of Christopher Reeve's run as Clark Kent and Superman is packed inside this boxset, and of course, it comes with juicy extras.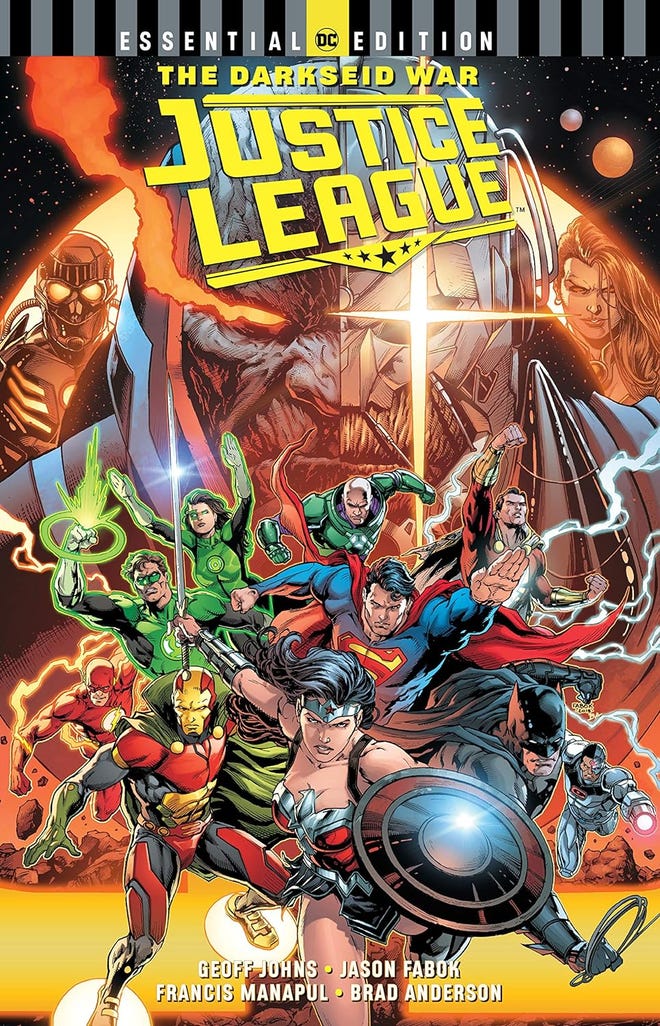 Much less expensive and packed with plenty of supernatural action regardless is this definitive edition of the entire Justice League: The Darkseid War storyline, from writer Geoff Johns (Doomsday Clock) and acclaimed illustrators Jason Fabok (Detective Comics) and Francis Manapul (The Flash). It collects Justice League #40-50, Justice League: The Darkseid War Special, and DC Sneak Peek: Justice League.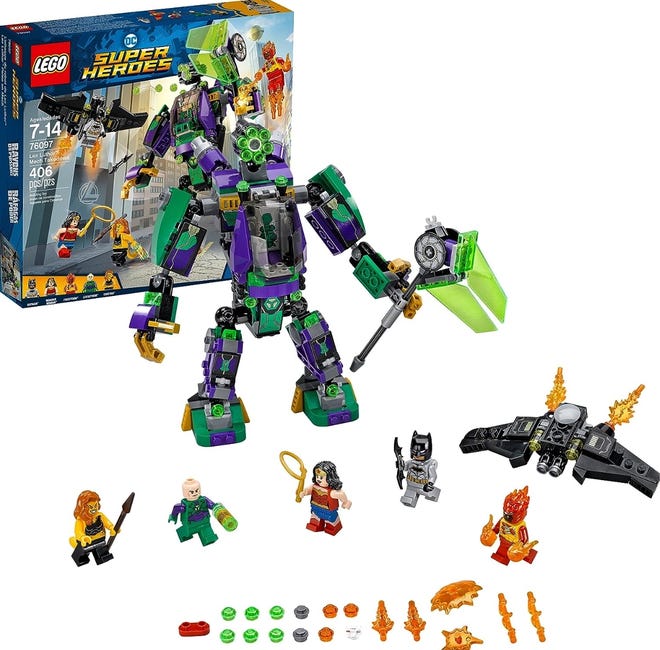 Everyone loves a good LEGO set or kit, especially when it faithfully turns their favorite heroes into blocky characters. This one is about Batman, Wonder Woman, and Firestorm trying to stop Lex Luthor in his mech and Cheetah. On top of the mech's many gadgets and the Bat-Glider, it includes Lex Luthor, Batman, Wonder Woman, Firestorm, and Cheetah figures with weapons and 'power burst' elements.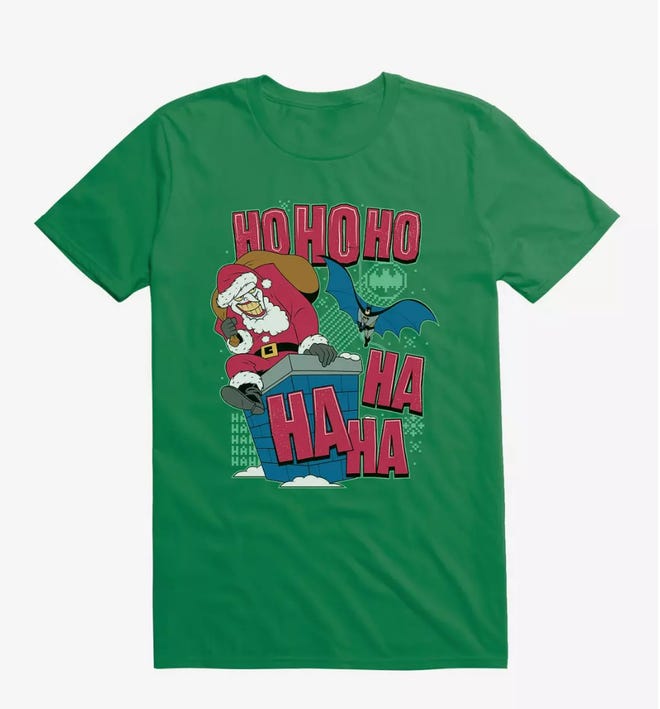 Cool T-shirts are another safe bet when it comes to presents, and this Santa Joker T-shirt should make every Batman and Joker fan happy. There's plenty of Christmas spirit on it with all the bright green and red colors, but at the center of the action, the Joker is up to no good (or maybe not) dressing up as Santa and toying with Batman as always. Even during Christmas time, Bruce Wayne can't catch a break!
---
Need more shopping ideas for the holidays? Check out our Marvel gift guide, Star Wars gift guide, One Piece gift guide, Naruto gift guide, Totoro gift guide, and our DC Comics gift guide for ideas for the most unique holiday gifts.