What the Popverse team is most proud of at our one year anniversary
There's a lot to be proud of!
Believe it or not-- we've had an entire year here at Popverse. And it's been an incredible year. We've traveled to and covered news at a ton of conventions, we've broken news, done deep dive investigational journalism, and even eaten a questionable looking Spider-Whopper. And really, we're just getting started.
But before we jump too quickly into our second year, let's take a moment to enjoy our birthday week! Our EIC Chris Arrant has put together a lovely letter with all of the awesome celebratory stuff (free members only articles, giveaways, and more), so make sure to check that out. And here, we're taking a moment with each Popverse team member to look back and share what we're most proud of from our first year.
Ashley V. Robinson (Video Producer):
When I think back on the first year of Popverse, I struggle to believe it's only been one year. It feels as though we've been working so diligently for ten years at the same time it feels like I've blinked since last year and already done two Star Wars Celebrations, two Emerald City Comic Cons, with my second New York City Comic Con (as part of Popverse), looming in the future. I'm proud of everything we've built since last May, naturally, with an especial bias for the fourteen weeks we've been doing of my baby, Enter the Popverse!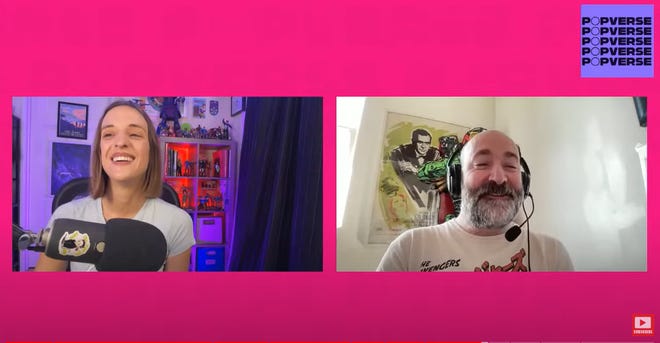 Okay … that was a bit self-serving … what I'm honestly proudest of is how much everyone on Team Popverse has grown and bloomed in the next evolution of how awesome they are. Chris, Veronica, Tiffany, Graeme, Illianna, and Jeremy are all such fabulous Popverse family members. They honour me (and Popverse), with their talent each and every day.
Chris Arrant (Editor in Chief):
I could point to specific videos and specific articles, but what I'm most proud of is assembling this seven-person team – Tiffany, Ashley, Veronica, Graeme, Jeremy, Illianna , and myself – for this. Each of us the first in these roles with no real history to go by in terms of how Popverse did it before May 18, forging ahead using lessons and learnings from other jobs and picking up more experiences and education along the way – and listening, listening, to what readers and watchers are telling us on social media, in the comments, in surveys, in person.
Scratch what I said before – what I'm proudest of isn't what Mike Armstrong and I assembled as a team, but the team that these 6 individuals became with time, patience, education, mistakes, friendships, and some heady convention afternoon downtimes between big projects.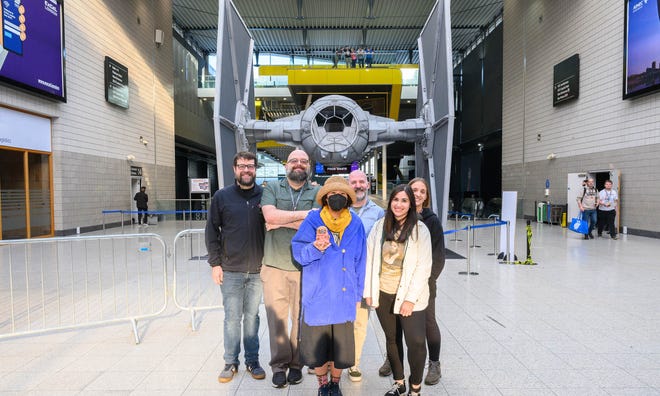 Graeme McMillan (Staff Writer):
Is it self-serving to say that I'm genuinely proud of the journalism we've been able to achieve here on Popverse in the first year? Because I'm very, very proud of the journalism we've produced on Popverse over the last year: stories on Oni layoffs, AfterShock's bankruptcy, and now the IDW restructuring (and a bunch of other things still in the works), with the ability to go in-depth and ask questions that, bluntly, we wouldn't have been able to do at other outlets. Personally, I'm also proud of my Grant Morrison interview from last year around the time of the Luda release, which was all over the place and conversational in a way that good interviews can get; it's the kind of thing I'd like to do more of over the next year, and beyond, I think.
I'm also just… proud to belong to Team Popverse, as sentimental and sappy as that might sound…? They're some of the most fun folk I've had the pleasure of working with in my [mumble mumble let's downplay how old I am] years writing about comics and pop culture, and it's a genuine pleasure to get to do it every day. I can only apologize for how punchy I get during conventions, everyone.
Tiffany Babb (Deputy Editor):
Oof. There's a lot I'm proud of about Popverse, and a real big part of that is just waving in the general direction of our front page. I hope that our website speaks for itself.
But, on a more personal level, once thing that's been really special for me throughout the past year was being able to meet and chat with some of my biggest heroes. There are probably too many to list here, but being able to chat with the likes of David Tennant, Jonathan Hickman, and Mary Pope Osborne definitely made my younger self very, very happy.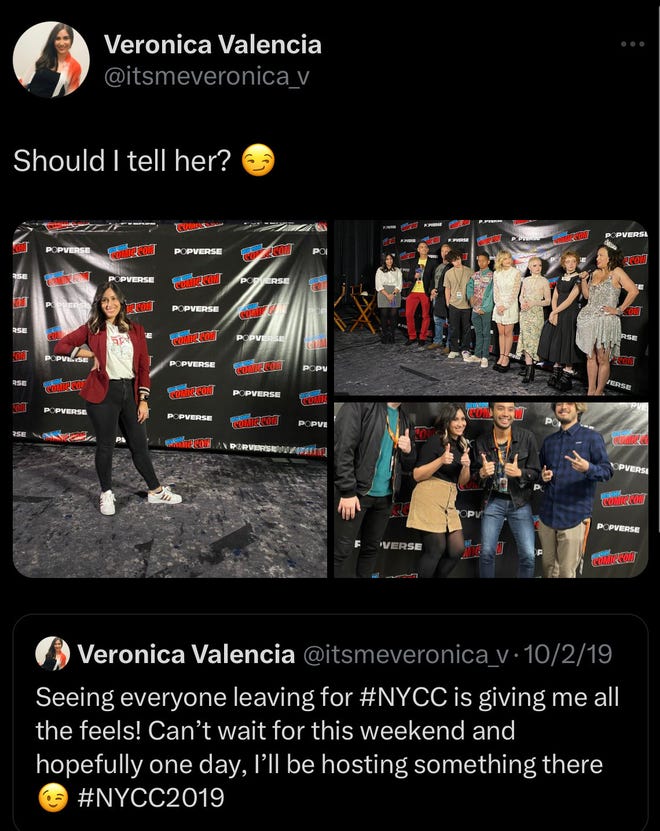 Veronica Valencia (Video Producer):
There are a few things I'm really proud of like working and conquering my first New York Comic Con with Popverse! I'm super proud of the many hats I wore: host, producer, main stage moderator, schedule coordinator, and leading a large video team and production crew throughout the weekend to create so many awesome videos! I had aspirations since way back when to host something at NYCC one day (I even tweeted about it), and there I was doing exactly that and MORE!
Another thing I am very proud of is taking the main stage at so many shows and interviewing some very talented and awesome guests like Chris Evans, Mark Ruffalo, and the cast of Scream, and at those same shows, I was also working behind the scenes to get panels edited and uploaded to our YouTube channel for fans to experience all of that convention excitement, and proud to see those videos being well received!
---
Popverse: Year One - the big surprises, the big successes, and the big deals you should know about.