Popverse: Year One - the big surprises, the big successes, and the big deals you should know about
It's the first birthday of our tour guide to pop culture, Popverse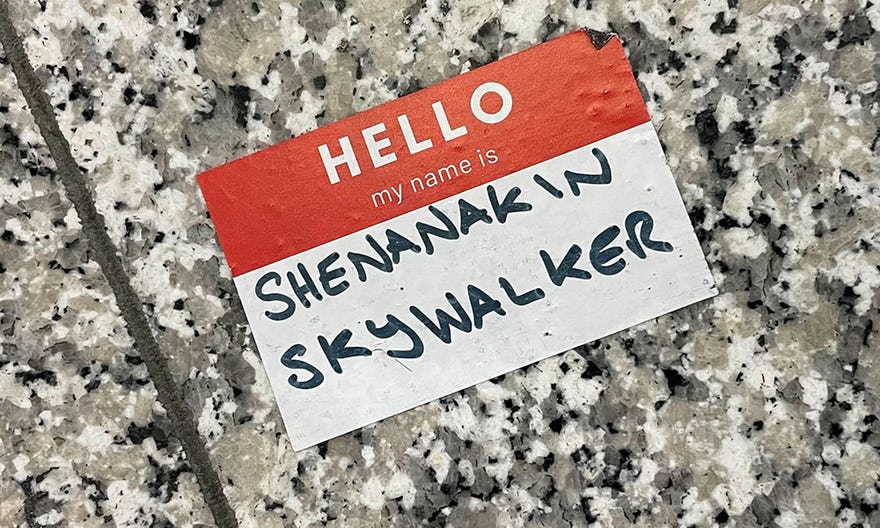 On this day in 2022, Popverse was born. Our goal was to bridge the pop culture multiverse, and cover the best of comics, movies, and television. And we have - as a tour guide, as your eyes on the ground, and as the people asking the hard questions - and getting hard answers.
Popverse: original reporting on the pop culture industries
In the past year, we have broken news on the cancellation of the mainstream media event DC Fandome, the surprise return of the MCU's Miss Minutes in Loki Season 2, the graphic novel adaptation of hit YA series Raven Cycle, alarming changes inside companies such as ComiXology, IDW Publishing, Oni Press, and AfterShock Comics, and some controversial statements by prolific X-Men writer Chris Claremont.
And there's more of that coming. Read on...
Popverse: Talking to your favorite celebrities
We have interviewed major celebrities - David Tennant, Chris Evans, Maia Kobabe, the cast of Our Flag Means Death, Grant Morrison, Brendan Fraser, Raina Telgemeier, and more.
And there's more of that coming. Read on...
Popverse: Helping you help yourself to the best comics, movies, and TV
We have written guides on how to read the works of some of comics' most prominent authors, how to watch some of your favorite movie/tv/anime franchises, and how to navigate conventions when you have a disability.
And there's more of that coming. Read on...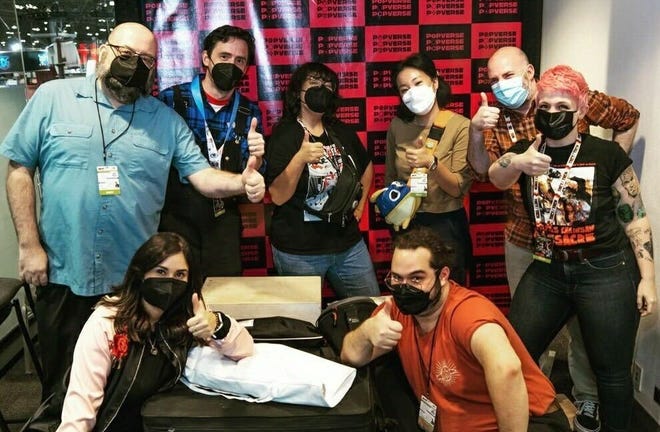 Through our first year, we have visited over 20 comic conventions - as they are the true crossroads of comics, movies, and television (those things we cover every day). While there, we wrote up the biggest news, interviewing the most intriguing people, filming some of the biggest panels in the world, and covering the most interesting parts of these shows. We're doing it again this year, with our next show being London's MCM Comic Con on May 26 through 28.
Speaking of MCM, Popverse will be filming select panels from this month's big London show. MCM has posted their complete panel list here, so our question to you is: Which panels would you most want to see? As part of Popverse's birthday celebration we are going to be opening it up for a fan vote, where you get to decide on some of the panels we will have here at ThePopverse.com.
Popverse: Members-only benefits
And if you're a member, Popverse's first birthday celebration will highlight the kinds of things you can get throughout the year. Over the next several days we'll have:
Exclusive early access to October's MCM Comic Con badge presales on May 22, 2023
A first look at exclusive merch in production exclusively for Popverse members
A deep dive into the legacy of Jill Jerold, Marvel Comics' first black woman character
A 5000+ word retrospective on Image Comics' Ice Cream Man with creators W. Maxwell Prince and Martin Morazzo
And New York Comic Con fans, we haven't forgotten about you. Early access to New York Comic Con 2023 badges will be available to current Popverse Superfans on June 2. And if you're wondering about the big guests at NYCC this year, we'll have big news on that very very soon.
You can go ahead and buy your Popverse Superfan or Fan membership now to take advantage of all of this, as well as our VOD panel library from 2022's New York Comic Con, Emerald City Comic Con, and C2E2, as well as this year's C2E2 and Emerald City Comic Con.
In June, we'll be airing panels from May 2023's MCM Comic Con, and in July we'll be airing panels from Florida SuperCon 2023 - again, for paid Popverse members only.
Everything else coming to Popverse on our first birthday celebration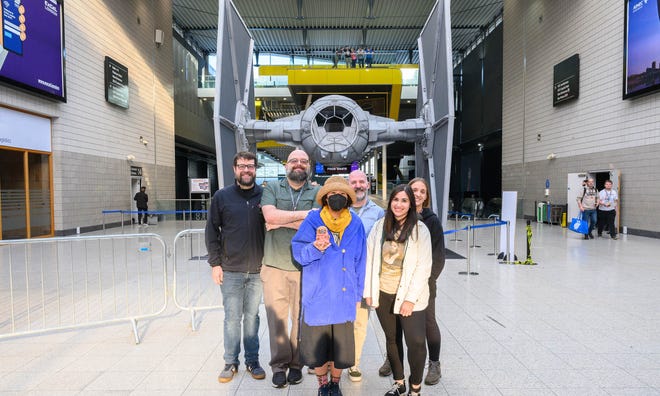 Speaking of what's coming, for the next seven days during Popverse's first birthday celebration, we will be giving you a plethora of amazing videos, interviews, stories, and giveaways. You can look forward to:
News of a very special Our Flag Means Death livestream event ith actors Kristian Nairn, Con O'Neill and Nathan Foad
A exploration of what Guardians of the Galaxy Vol. 3 tells us about James Gunn's impending revamp of DC movies
New York Comic 2023 and MCM Comic Con October 2023 badge giveaways
Interviews with Trina Robbins and Rina Ayuyang
A guide to Popverse's most popular stories, with commentary by Popverse EiC Chris Arrant
Hour-long panel videos with Michael Rooker, Harvey Guillén, and the casts of Our Flag Means Death and the One Piece anime (previously available to members only)
The Popverse staff sharing their proudest moments from our first year
A look at MariNaomi's memoir Turning Japanese, and how the upcoming expanded edition adds context to the original
A collection of our favorite birthday moments from across comics, movies, and television
A look into the hidden connections between the hit kids graphic novel series Dog Man and iconic comic creator Grant Morrison
A conversation with queer comic creators about recent attacks on LGBTQIA+ books
A look at the ultimate Marvel universe as Marvel Comics' Ultimate Universe returns this summer
... and more!
If you enjoy what Popverse has done, and want to support us doing this (and more!) - the best way you can do that is by becoming a Popverse member. By directly supporting Popverse as a member, you'll be supporting our editorial team and receiving exclusive access to deep-dive interviews, articles, and videos touching on your favorite things. Such things as our recent original reporting on IDW Publishing's layoffs and "reset", dozens of panels from this year's C2E2 and Emerald City Comic Con. And in coming weeks you can look forward to interviews with former DC Publisher Dan DiDio, as well as exclusive panel videos from summer conventions with Garth Marenghi, the cast of The Boys, the stars of Shazam!: Fury of the Gods, and more.
And Popverse members get the entire website ad-free.
Please enjoy all we are doing in the coming days for Popverse's first birthday, and tell us what you think about the site in the comments.
Your friend in pop culture,
Chris Arrant
Popverse editor-in-chief