What are we all enjoying this weekend?
The TV, movies, and comics that the Popverse team is planning on checking out this weekend
Well, the warm weather was nice while it lasted. It's drizzly as heck this week in Southern California, and I'm looking forward to taking a nice drive to the desert this weekend, where it's supposed to be quite warm.
But, as for Popverse's big hit news this week, alongside putting out new Pride content all month, we've covered the new Good Omens 2 trailer, a brand spanking new Cliff Chiang wraparound Wonder Woman cover, and released an exclusive sneak peek at an Artgerm cover featuring Big Barda, who is one of the new additions to the brand new Birds of Prey series helmed by Kelly Thompson. (Pretty exciting stuff!)
That's already a good deal for you to read over the weekend. But if you need more after all that, check out what we're checking out this weekend for some recommendations.
Ashley V. Robinson (Video Producer):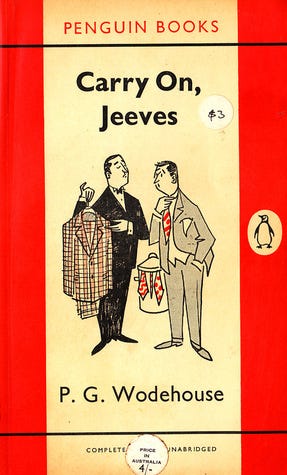 As I am sitting and writing this I'm about to start a new book. This is always a tremendously exciting day for me, personally. Every year since high school, I've set the goal to myself to read 50 books. 50 books/52 weeks. Seems pretty doable. Today I'm starting Carry On, Jeeves by: P.G. Woodhouse. If, like myself, you were today-years-old when you learned Jeeves was an actual literary character and not some shared hallucination we all decided to name a search engine after he apparently has an entire series of adventures!
If you attended MCM London last year and attended my "Geeky Prose Reads" panel with Jordanne Dunn (host of the Books to Last Podcast), Jordanne is actually the person who gifted this copy to me. I've also heard a rumour that the works of P.G. Woodhouse heavily influenced John Finnemore's BBC audio sitcom, Cabin Pressure, of which I am such a huge fan. It's sure to be an expansive reading experience!
Chris Arrant (Editor in Chief):
You'll find me this weekend in the library's fiction category, under N for Nocenti. I am in the process of re-reading through Ann Nocenti's Marvel works thanks to my longboxes and the Marvel Unlimited app. While I fondly remember her Longshot and Daredevil work, I am pleasantly surprisedly early on by her great anthology work she's done with the likes of David Mazzuchelli, Bret Blevins, Steve Lightle, Tony Salmons, and others.
This once agains re-affirms my argument for comics to adopt a staple of prose – collections of short stories. Even if just digital, I would pay for the likes of this from Marvel and DC for the works of Nocenti, Simonson, Fraction, and more.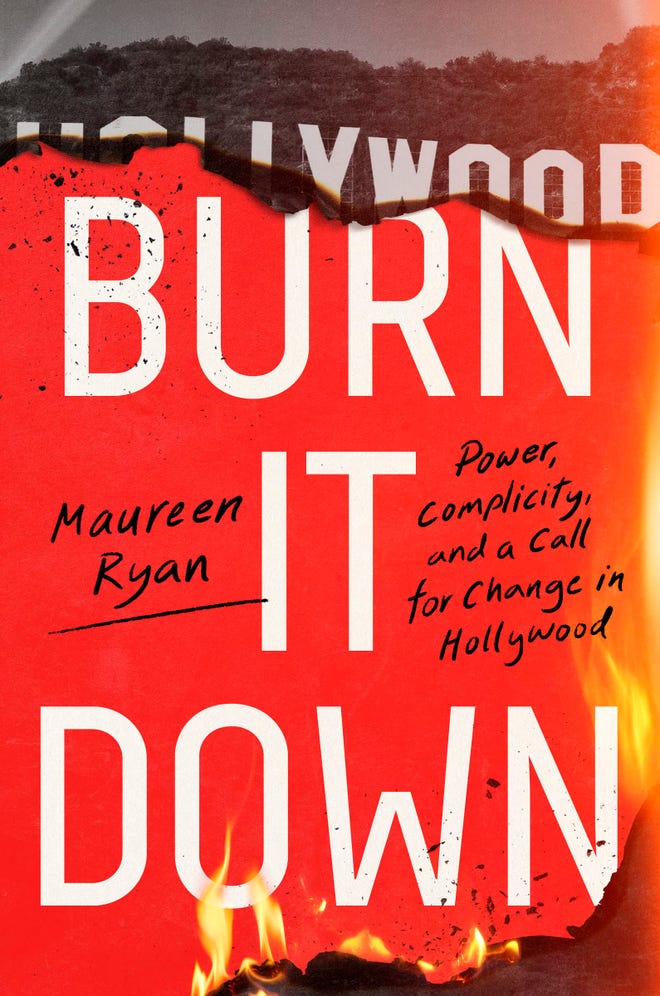 Graeme McMillan (Staff Writer):
This weekend, I'm going to sit down and give Maureen Ryan's Burn It Down: Power, Complicity, and a Call for Change in Hollywood the attention it deserves. I'm pretty sure that everyone read the excerpt from the book about the toxic environment behind the scenes at Lost when it was released a couple weeks or so ago, and I'm looking forward — if that's the right way of putting it — to digging deeper into Ryan's wider exploration into the issues and culture at play. From what little I've already read, it's sure to be a compelling, depressing, utterly necessary read.
(I am, for my sins, also a fan for books like this just to pick apart how they're written and see what lessons I can learn for myself as a writer, so it's sure to also be an educational experience on multiple levels, as well. The work never stops here at Popverse Towers, even if it's simply work to improve oneself and one's craft.)
Tiffany Babb (Deputy Editor):
I have also nabbed a copy of Maureen Ryan's Burn it Down, and I may start giving it a read, though I am currently in the middle of another book (still, when have I ever let that stop me?). I listened to Ryan on The Hollywood Reporter TV's Top 5 podcast earlier this week and I'm really intrigued by her take on these issues and the questions she poses about next steps forward.
As for the book I'm halfway through, I had a chance to stop by a secondhand bookstore last week, and I picked up a copy of a John le Carré book I've never read before, Absolute Friends. I'm a huge John le Carré fan (not only is he the best spyfi writer of all time, in my humble opinion he's also a masters of contemporary tragedy). With every year I'm getting closer to not having any new le Carré to read, so I'm savoring it while I can.
Veronica Valencia (Video Producer):
A little while ago I talked about Choujin X by Sui Ishida and buying my first physical manga in years. Well, I recently found myself at the book store and while my first intention was to buy one book, Fourth Wing, alas it was not in stock and I ended up buying four other books, one of them being the second volume of Choujin X. I already had a feeling I was going to enjoy this manga because Sui Ishida's work is phenomenal and Choujin X gives me Tokyo Ghoul vibes, and the first volume did not disappoint! I'm excited to read more of this story and I'm also wanting to buy more of the physical volumes. So it's Choujin X volume 2 and the newest episode of My Love Story with Yamada-kun at Lv999 (which is such a CUTE anime that I can't wait to watch the new episodes week after week) for me!
---
What are you checking out this weekend? Comment below, and let us know!
---
Popverse: Year One - our most popular articles, as decided by YOU!