The Marvels: What to watch before (or after) the MCU's newest movie?
Three heroines. One movie and two shows which lead to their team-up.
Are you planning to watch The Marvels this weekend or beyond? Ahead of its November 10 release, you might need to brush up your Captain Marvel, Monica Rambeau, and Ms. Marvel knowledge. Or maybe you haven't seen their previous MCU appearances at all. Regardless, this quick guide has you covered.
Where has Captain Marvel appeared before?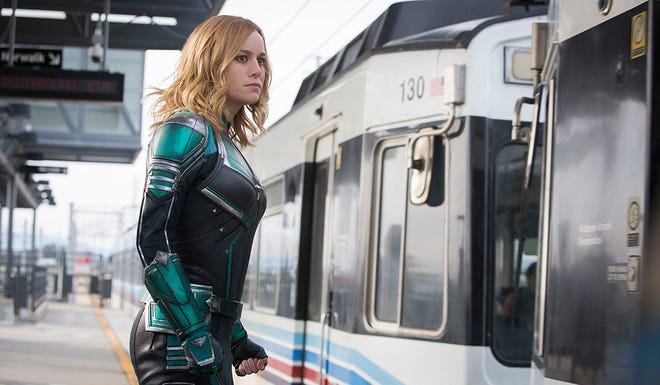 Cameos aside, Carol Danvers aka Captain Marvel (played by Brie Larson) has showed up in only two big MCU movies before The Marvels:
Captain Marvel (2019)
Avengers: Endgame (2019)
Her first-ever appearance, after being teased in Avengers: Infinity War, was in her own solo movie: Captain Marvel. It was released only a few months before Avengers: Endgame wrapped up the whole Infinity Saga. Her debut explains how Carol Danvers got her cosmic powers and went from an Air Force pilot to one of the most powerful beings in the Marvel universe.
In Avengers: Endgame, her presence isn't too large, but her impact is huge whenever she shows up to kick Thanos' butt. Of course, she also has to learn to work as a team with the veteran Avengers and other newcomers.
You can find all of Captain Marvel's on-screen appearances in order here.
Where has Monica Rambeau appeared before?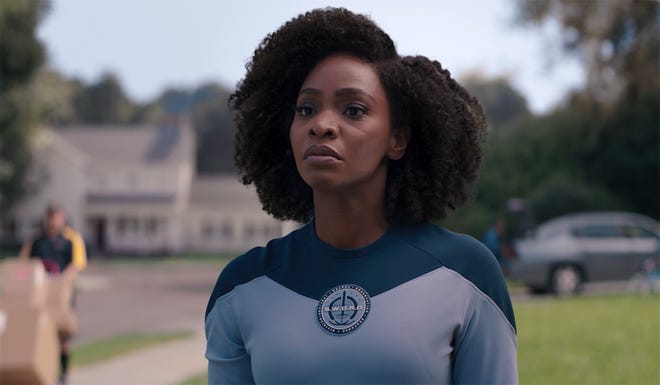 Monica Rambeau (played by Akira Akbar and Teyonah Parris) has appeared in one movie and a major Marvel Studios Disney+ show:
Captain Marvel (2019)
WandaVision (2021)
Monica Rambeau is the daughter of Maria Rambeau, Carol Danvers' best friend, and she was first seen in Carol's own solo movie. Her part wasn't too big, but the connection between Captain Marvel and her was firmly established for future stories to explore.
Fast-forward to 2021, when Marvel Studios' WandaVision TV series introduced a grown-up version of the character who works at SWORD, the agency founded by her mother and dedicated to defending Earth from extraterrestrial and extra-dimensional threats. After entering the Scarlet Witch-controlled town of Westview, she gained powers such as energy absorption, spectral vision, superhuman reflexes, and intangibility.
You can find all of Monica Rambeau's on-screen appearances in order here.
Where has Ms. Marvel appeared before?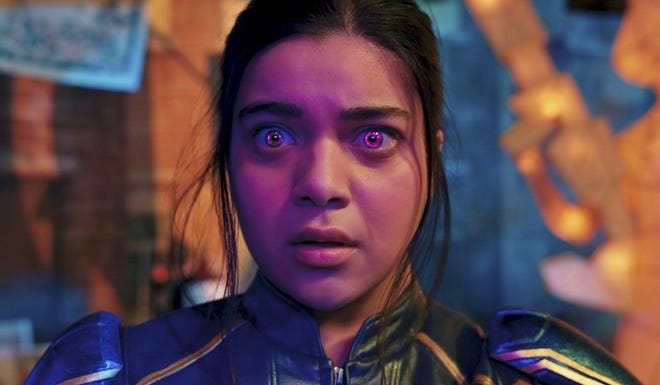 Kamala Khan aka Ms. Marvel (played by Iman Vellani) has only appeared in one MCU TV show before her big-screen debut in The Marvels:
The long-awaited first appearance of Kamala Khan came with her own TV series last year. Ms. Marvel season 1 explores how she acquired light manipulation, superhuman strength, and elasticity powers thanks to a mysterious ancient bangle. She's also the youngest MCU hero we've met so far, so it'll be interesting to see how she handles being thrown into a much larger story alongside Carol Danvers and Monica Rambeau. She's a huge in-universe fangirl of the former, by the way.
---
Feeling lost with everything that is currently going on in the MCU?
Here's what is coming next
after
Loki season 2
and The Marvels.