Anime gift guide: The best gifts for any Otaku this holiday season
Find a variety of holiday gifts for anime lovers including apparel, figurines, and more
Thank you to McDonald's APA Next for sponsoring this article and video. Popverse was paid for our time in creating this.
If you're wondering what to gift the anime lover in your life, then look no further! There are a ton of gifts to satisfy us weebs, and I've put together a plus ultra list that includes some premium and budget friendly gift options, to make any gift giving occasion that much easier.
This video and article is sponsored by McDonald's APA Next Education program. APA stands for Asian Pacific American, and McDonald's has been supporting APA students with higher education resources for 15 years. Through this partnership with McDonald's, Popverse is further spotlighting education about Asian Pacific American cultures, and also empower aspiring comic creators to pursue their passion.
Anime gift guide: Apparel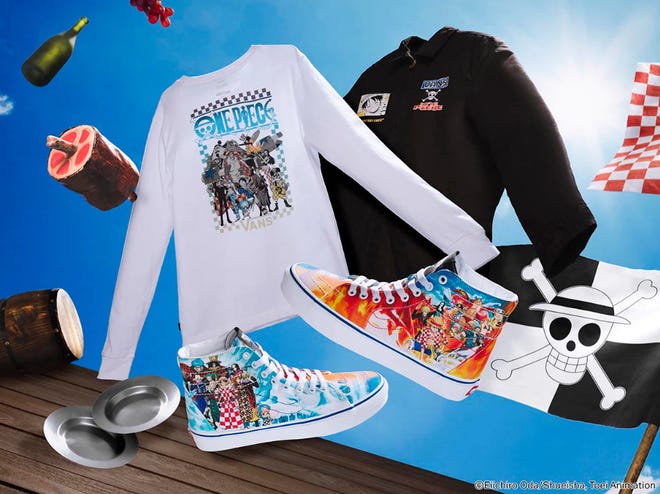 If you like bold prints and graphic tees, one collection you should check out is the One Piece collaboration with Vans. Vans and One Piece released the first collaborative series of footwear that features Nami, Nico Robin, Luffy, and the rest of the Straw Hat crew even decked out in the iconic checkerboard patterns. The collection also has a variety of shirts, jackets, and hats, so there's really a lot of choices to choose from.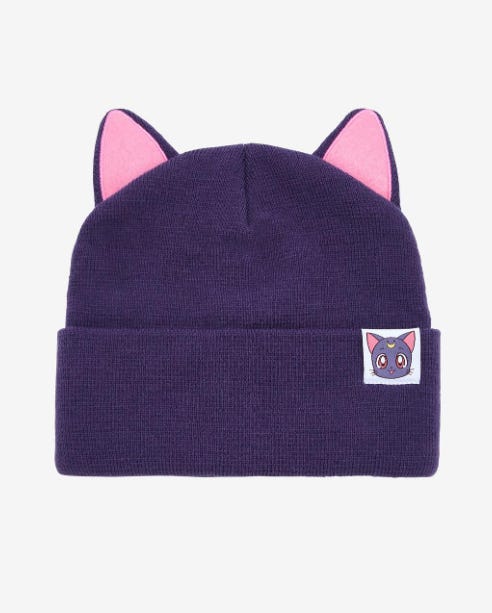 Speaking of hats, I'm sure we all want to look super cute when it's cold outside, yes? Well then, how about gifting an anime fan an adorable Sailor Moon (Luna) and Demon Slayer beanie that you can pick up at Box Lunch. They are classy, cute, and budget friendly!
Anime gift guide: Figurines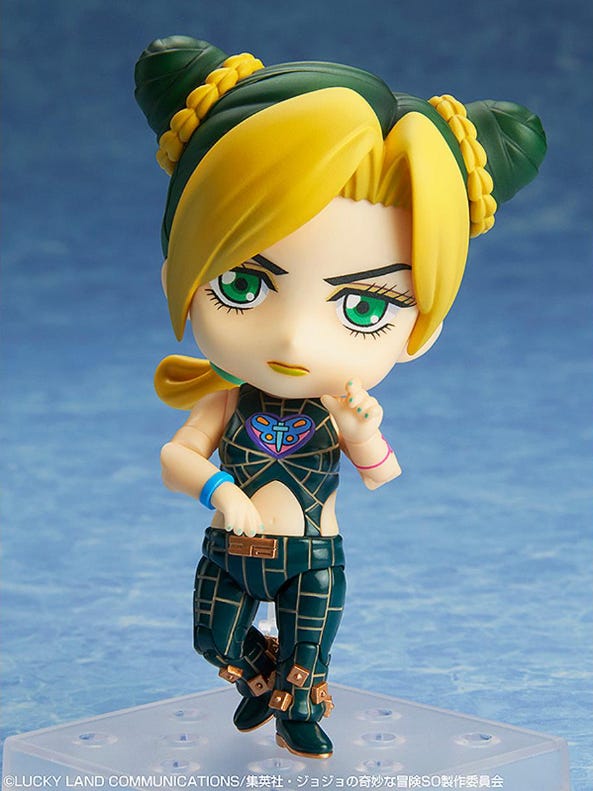 There's something very fun and special about collecting characters from your favorite series. If your anime lover has watched every episode of Jojo's Bizarre Adventure or Jojo's Bizarre Adventure: Stone Ocean, consider picking them up a Dio or Jolyne nendoroid. If you're looking for a figurine that has a more budget friendly options, then you can pick up some new and exclusive Attack on Titan Funkos for the scout in your life.
Anime gift guide: Plush Toys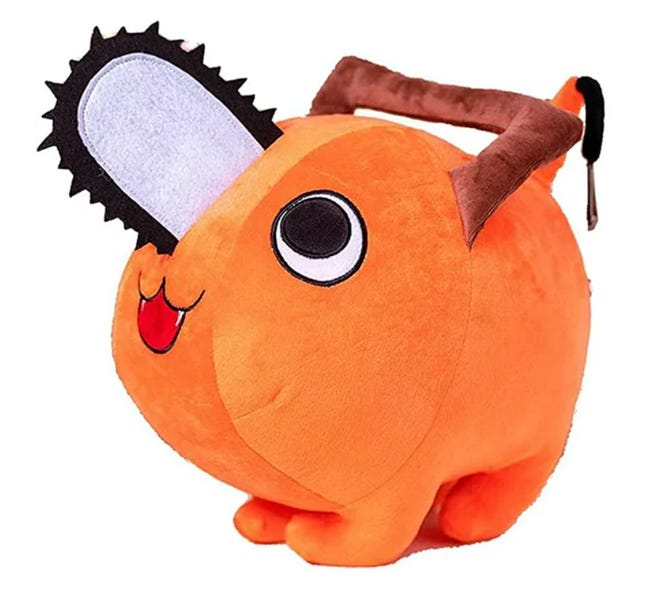 What better way to get cosy and snuggle up during those cold, winter seasons than with a soft plush, and what if that stuffed plush was Pochita from Chainsaw Man? Pochita is insanely adorable and perfect for those snug, restful nights.
Anime gift guide: Ramen Bowl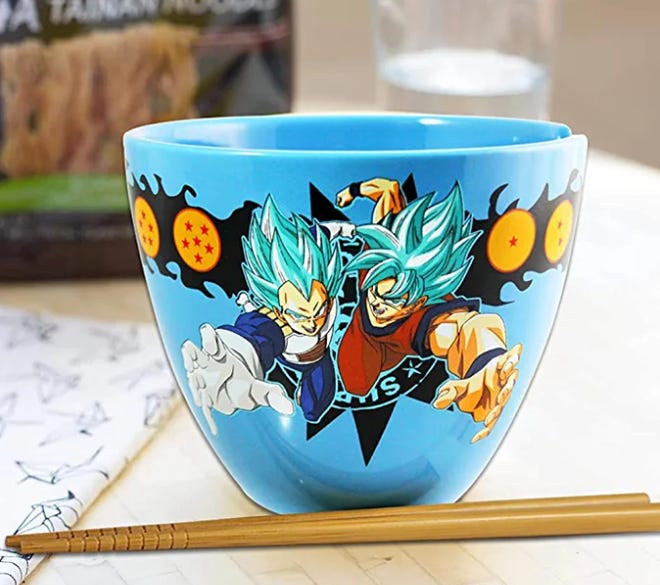 Our next gift item on the list is 'super' good, I'm just 'saiyan'... (insert applause). But in all seriousness, this DBZ ramen bowl makes a great budget friendly gift. If your anime fan is constantly talking about anime food and how delicious it looks, or is obsessed with ramen because let's be real, who isn't, then giving them a dish featuring their favorite anime characters whether it's characters from Dragon Ball Z, or Naruto, or One Piece, it's truly a win win and delicious gift!
Anime gift guide: DVD Box Sets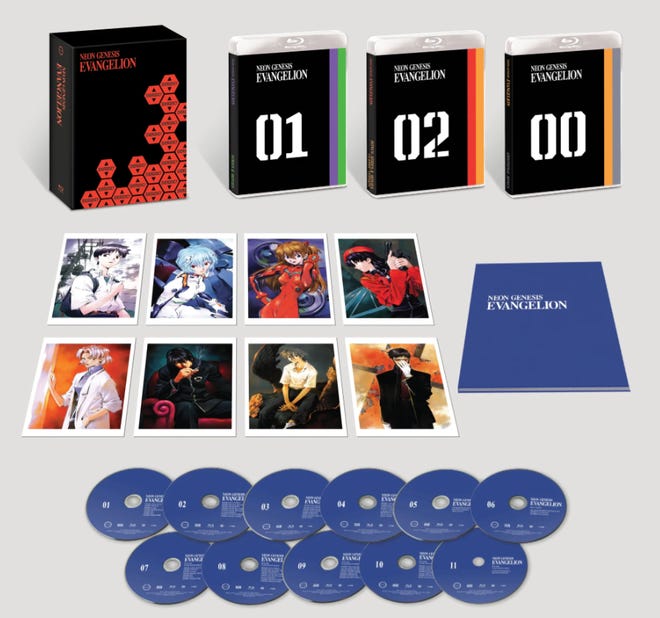 DVD Box sets are a perfect gift for those anime fans who have an absolute favorite anime they want to watch over and over again, and also want to experience all the extra features that come with it. One of the best DVD box sets to gift an anime fan, and esspecially if they love Neon Genesis Evangelion enthusiast, is the Neon Genesis Evangelion: Collector's Edition DVD box set. Neon Genesis has an expansive history. and made a huge influence in the anime world, and I'm sure your anime fan knows this, and what makes the box set special, is that not only does it include the full series plus two additional films, but fans can also choose which version (dub) they want to watch. There's a 40-Page Book and eight Art Cards included. There's a lot packed in here and a gift like this would be much enjoyed.
Anime gift guide: Anime Gift Bundles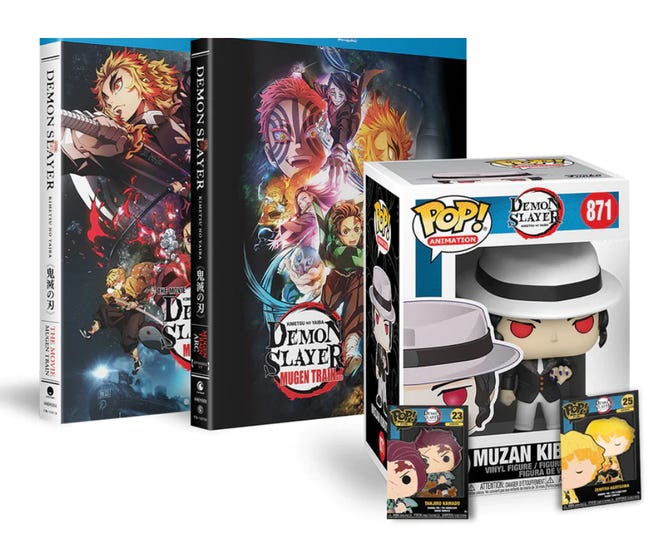 If box sets, apparel, figurines, if all that sounds like something the anime fan in your life would enjoy, then a gift bundle will be able to give your loved one a little bit of everything and… usually at a good price. Anime bundles can be a series of gifts from a few different anime, or can be gifts from a single show. Bundles can include a bunch of movies, movies plus funkos, or other various items. There's even a variety of bundle types to choose from, like this Funko bundle from Crunchyroll that has characters from series like My Hero Academia, Dragon Ball, and Fairy Tail. Or you can get a mix and match bundle like this Demon Slayer/Funko bundle. There's all different types of bundles to choose from and they are able to give your anime protagonist a little bit of everything they enjoy.
For more on McDonald's APA Next program, visit www.apanext.com. This and further stories in the continued partnership with McDonald's and Popverse can be found at this dedicated Popverse microsite.
---
Stuff those stockings and fill those empty spaces under the tree with Popverse's recommended gifts for friends, loved ones, and yourself.