Day 5 in the Popverse Comics Advent Calendar 2022
Everyone, meet the Lord of the Dance
Every day of December counting down to Christmas Day, Popverse is hijacking the grand tradition of the Advent Calendar to share a moment from a holiday comic of yore. What else could you want from a classic combination of comic books and the yuletide gaze? Today, it's the turn of 1991's Hellblazer #49, in which John Constantine meets the 'Lord of the Dance'! (That last bit also happens to be the title of the story; go figure.)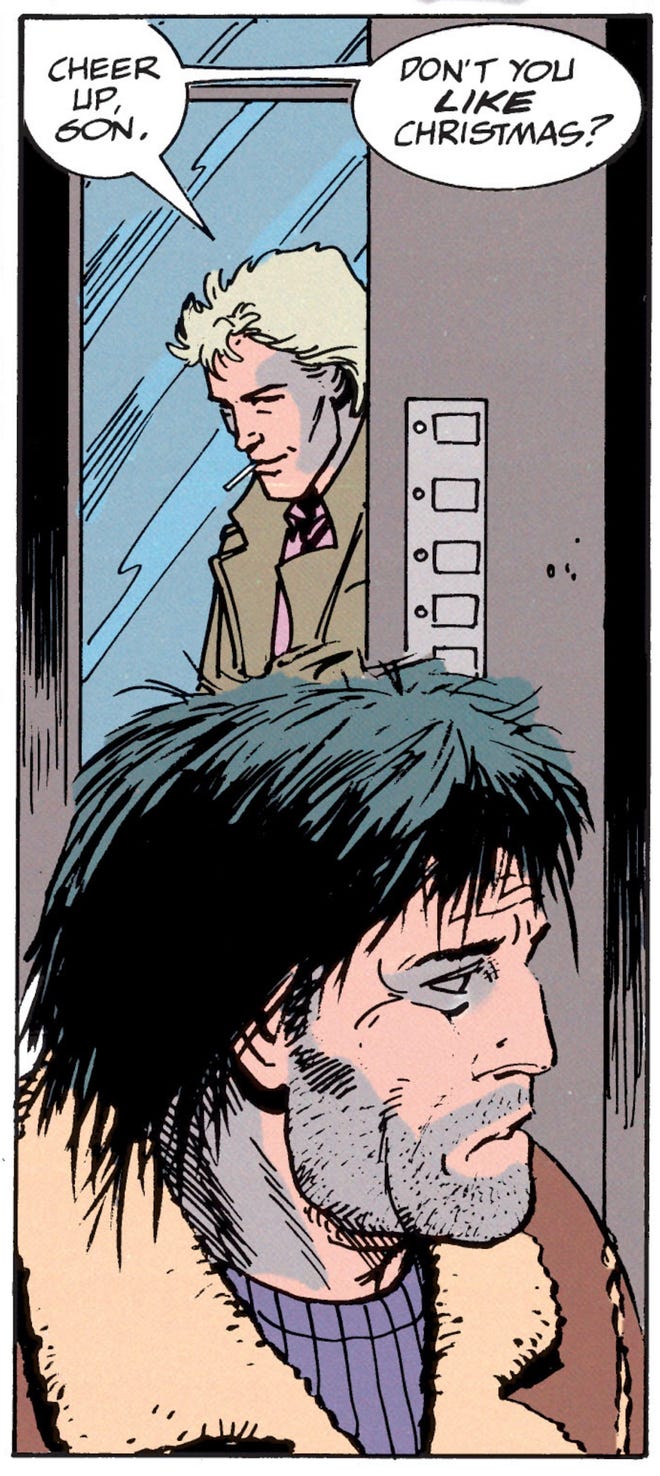 John Constantine is not necessarily the first choice for a cheerleader for yuletide joy, for obvious reasons: infamously misanthropic and self-centered — although both are, arguably, little more than a pose hiding his intense love for those around him, as much as he'd deny it — he's hardly the most obvious candidate to convince anyone that the holidays are a fun time of year. And yet, it's something he happens to be very good at.
If you need proof of that, then Garth Ennis and Steve Dillon's classic 'Lord of the Dance' is right here for you. Putting aside that it's the first collaboration between the two on Hellblazer, a book they'd later have a classic run together on, it's also a literal joy of a Christmas story, as Constantine helps the literal Lord of the Dance remember how to have a good time, simply by talking to him and getting him drunk at the local pub. (It is a Garth Ennis comic, after all.)
Eschewing faux sentimentality or forced festive traditions in favor of bluntly stating that, sometimes, it's good to go out drinking with friends and talk nonsense — again, this is definitely a Garth Ennis comic — there's a kindness and simplicity to this issue that makes its case far more than any number of Special Episode of your favorite sitcoms could manage. Reading it is, fittingly, like hanging out with a couple of good friends you haven't seen in far too long. Let's call it a joy of the season.
Want more? You can read the entire issue in Hellblazer #49, available via Comixology and DC Universe Infinite.
---
Stuff those stockings and fill those empty spaces under the tree with Popverse's recommended gifts for friends, loved ones, and yourself.