Day 7 in the Popverse Comics Advent Calendar 2022
Feetal's Gizz! It's all-out-carnage as we close out the first week of 2022 adventing, thanks to Lobo
Every day of December counting down to Christmas Day, Popverse is hijacking the grand tradition of the Advent Calendar to share a moment from a holiday comic of yore. What else could you want from a classic combination of comic books and the yuletide gaze? Today, it's the turn of 1991's The Lobo Paramilitary Christmas Special #1.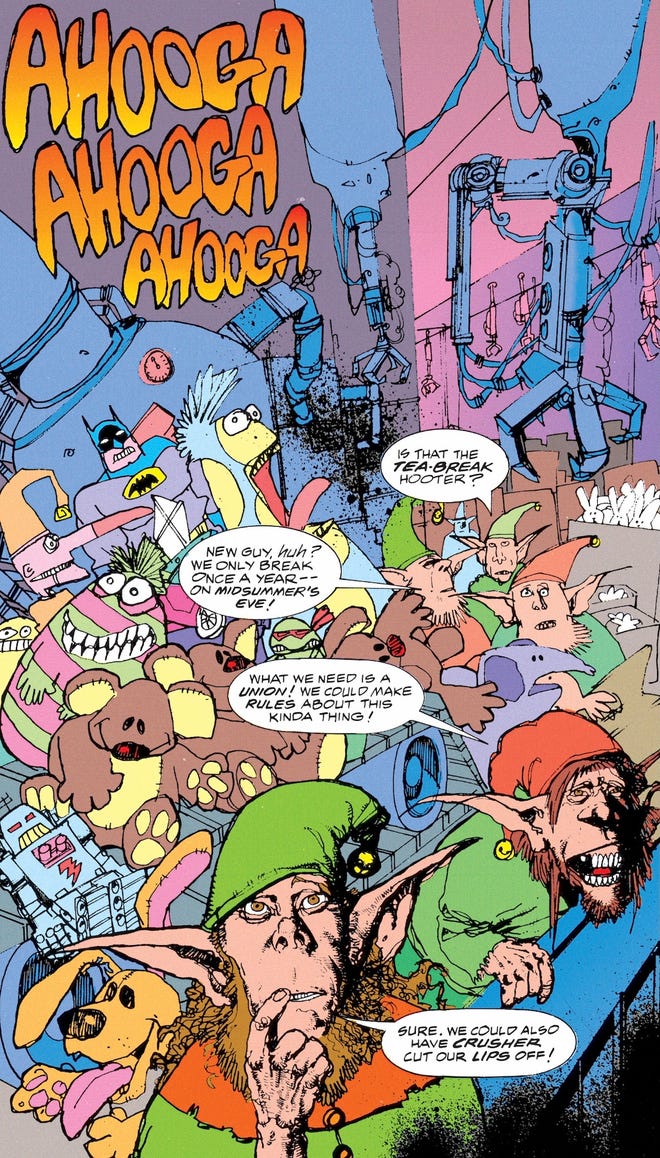 There's a scene at the opening of the 1988 holiday classic Scrooged that is intended to show how cynical, cruel, and heartless American television of the late '80s had become: a show titled 'The Night The Reindeer Died,' in which terrorists attack the North Pole, and only a gun-toting Santa and Mrs. Claus can keep Christmas alive… along with the help of then-TV star Lee Majors. It's a quick, two-minute gag before the movie really gets started.
The Lobo Paramilitary Christmas Special #1 is what happens when those two minutes get expanded out into a full comic, which then decides that it needs to go even harder. Fresh of the success of the first Lobo miniseries, Keith Giffen, Alan Grant, and Simon Bisley re-teamed for a story that asks the important question: what happens when the Easter Bunny hires an unstoppable bounty hunter to take out Santa once and for all?
Beyond the hyper violence and various over-the-top touches — Santa has a roommate who's a gorilla called Kong, because of course he does — one of the joys of the whole thing is that this particular Santa, and all of the Elves in his workshop, pretty much deserve everything they get; they're the sort of North Pole citizens that the real Santa would ensure gets a lump of coal or three. Wait, did I say "real" Santa? I mean, the other Santa, the nicer one… Obviously…
Want more? You can read the entire issue in The Lobo Paramilitary Christmas Special #1, available via Comixology and DC Universe Infinite.
---
Stuff those stockings and fill those empty spaces under the tree with Popverse's recommended gifts for friends, loved ones, and yourself.